How to Style an Animal Print Dress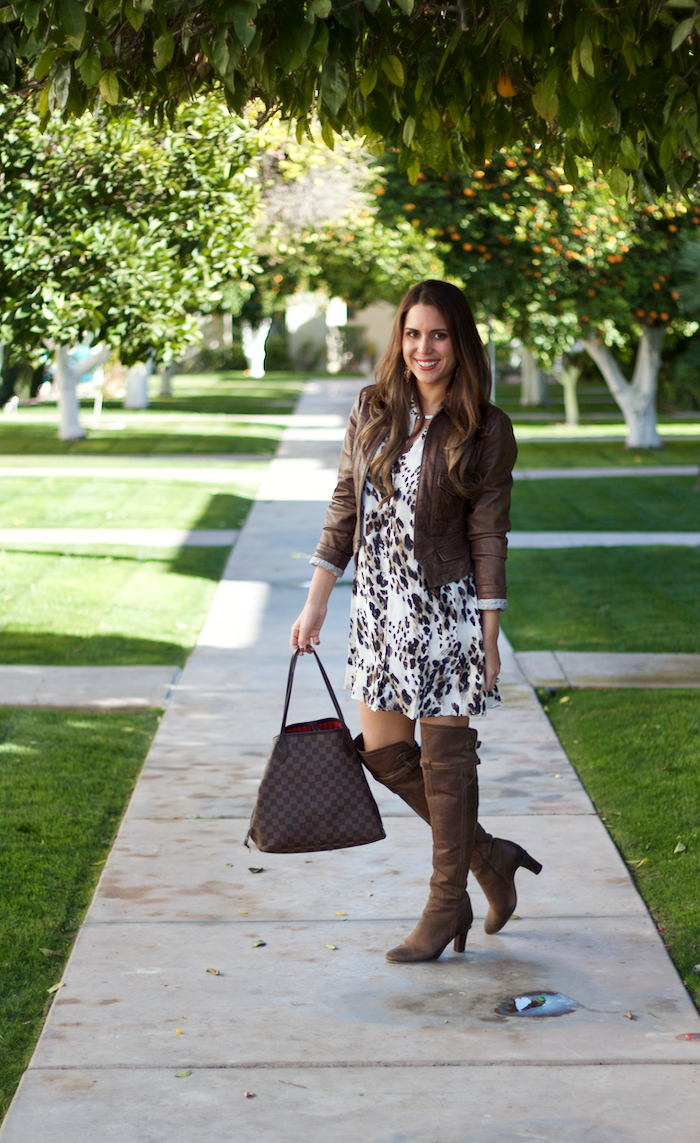 News flash: Animal print is one of this season's biggest fall fashion trends! So I'm here to show you how to style an animal print dress in case the idea freaks you out a bit.
I am not typically a fan of animal print anything. I can do snakeskin, but cheetah and leopard typically makes me cringe. So when I tried out this animal print shirt dress from Trunk Club, I was pleasantly surprised at how much I love, love, loved it! The fabric is oh-so-silky and I'm just a sucker for a great shirt dress. They're easy breezy and easy to dress up or down.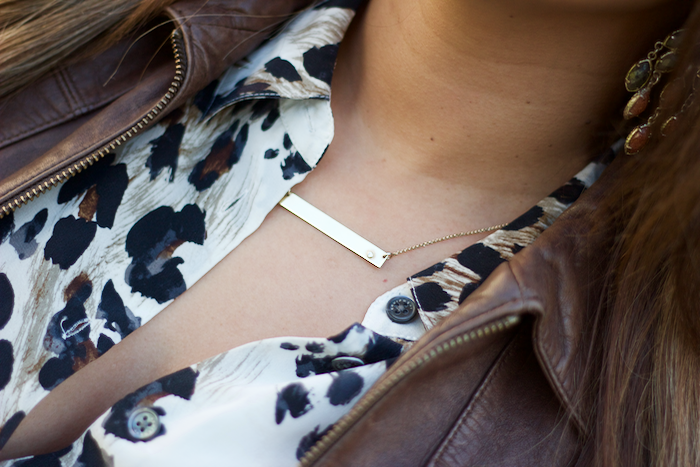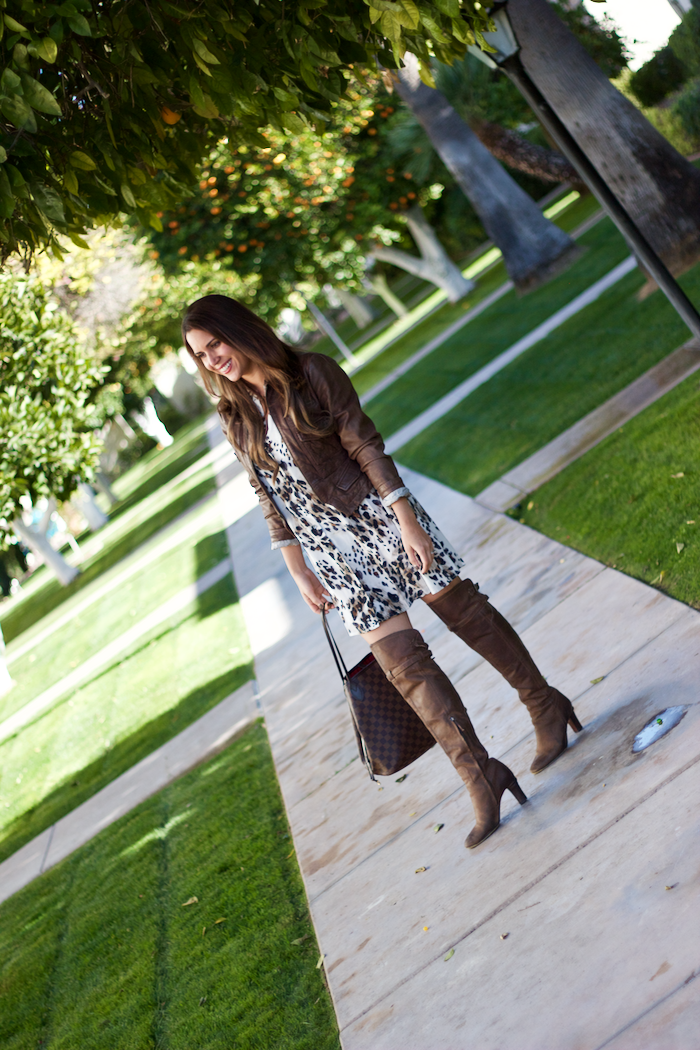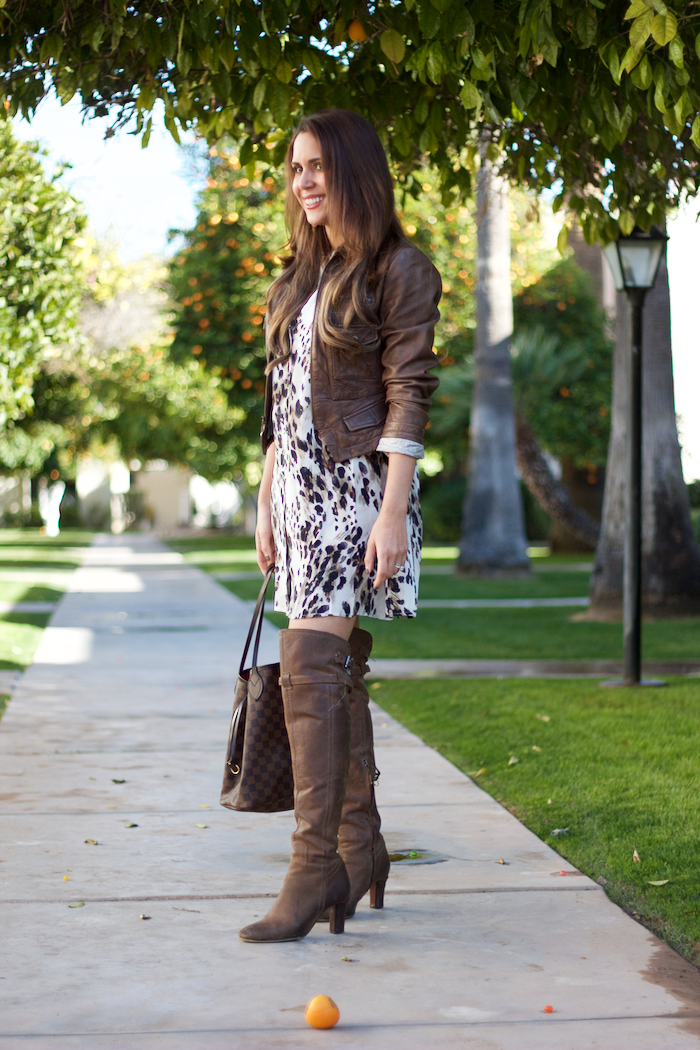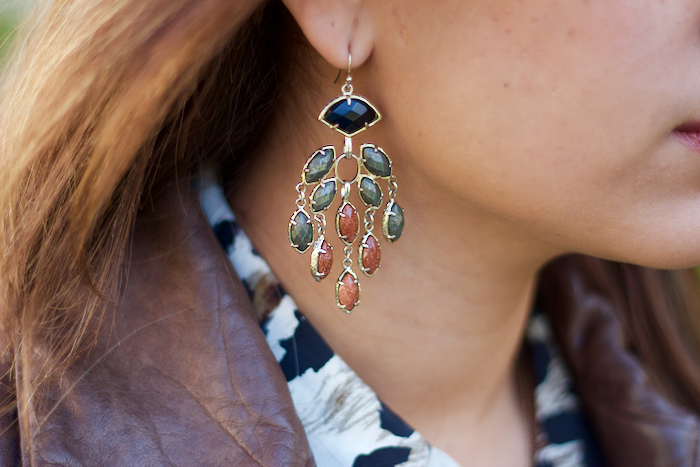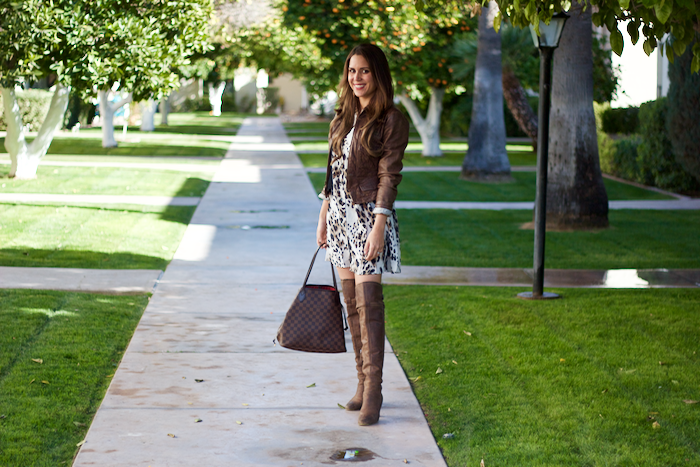 How to Style an Animal Print Dress for Fall
For fall, try it layered with a little leather jacket like this or this (under $100!). You can try it with over-the-knee boots or a cute bootie would work, too! Just make sure there's a little skin showing between the end of your boots and the beginning of your dress.
When you're adding layers, the easiest way to style this look is to stick to neutral colors. Don't mix other animal prints in and let the animal print dress be the focal point of your outfit.

Can You Wear Animal Print in Summer?
One of the reasons I fell in love with this particular dress is because it works so well year-round! Animal print dresses are pretty seasonless, so you'll be able to get plenty of mileage from your purchase.
Come spring/summer, I would style it with a lighter cardigan, or none at all, and swap out the boots for some cute slides or wedges if you want to dress it up a bit.
RELATED: Why a Lace Cami + Cardigan Should Be Your Go-To Outfit Formula
If you're looking to add some accessories either in layers or jewelry, play off of the colors from the print. If you really want to make a statement though, throw in some color! Yes, this totally works and is absolutely sexy.
A pop of red or orange would make this outfit truly shine. For this look, I kept it pretty classic and simple but you could always up the ante a bit!
---
Are you a fan of the animal print trend? How do you style the look?