OMG. Mean Girls is turning 10…can you believe it?! I'd like to think that A. I'm not that old and B. Things just get better with age, don't ya think?
Mean Girls is one of those movies us gals will never get sick of. And in honor of the movie's 10th anniversary, let's take a look back at all the great style lessons Mean Girls taught us.
1. You can never wear too many skirts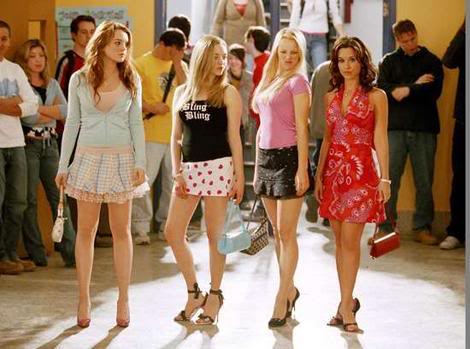 One of the first thing's that Cady learns from the Mean Girls clique is they only wear jeans once a week. Excessive? Maybe. But forcing yourself to think outside the safety net of jeans and rely on skirts, dresses or cute trousers is always more stylish.
2. Great hair is everything
These girls just looooove to primp! And boy do they always look great. Taking the time to do your hair, even if it means working with a dirty hair day style, will do wonders for your mood, and your look.
3. Sweatpants are never fashionable
Airport, errands, just dropping the kids off at school…doesn't matter. Sweatpants should not be worn out in public. Period.
4. Pink rules
You're never too old to wear pink. And in the right shade, it suits just about everyone! A pop of pink is super feminine and always in style. Just remember to leave the head-to-toe pink for TV only.
5. It's better to be overdressed than underdressed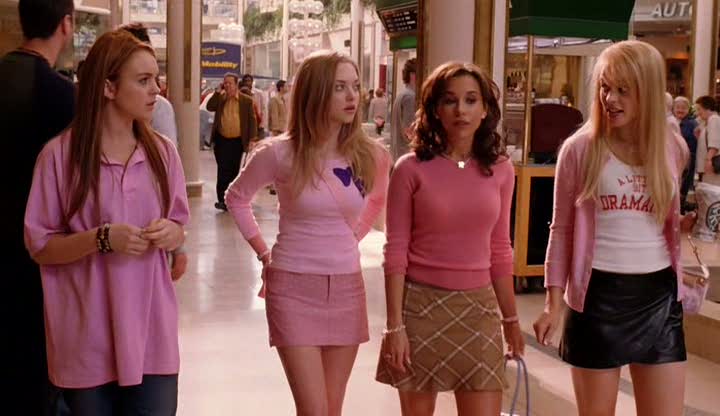 When in doubt, always step up your style game. The underdressed gal always sticks out far more than the girl who went the extra mile to look great.
6. Heels go everywhere
These girls wore heels to school, every day! You don't need a special occasion to look great, a nice pair of heels are fit for just about any occasion (fitness classes excluded).
7. Everyone is scared of aging
Whether you're in your 20s, 30s, 40s or beyond, everyone is scared of aging. We all want to be the "cool" mom or hip for our age, but don't be so hard on yourself! Aging gracefully takes class so remember to dress trendy for your age and not borrow from your teen's closet.
8. Never buy something that doesn't fit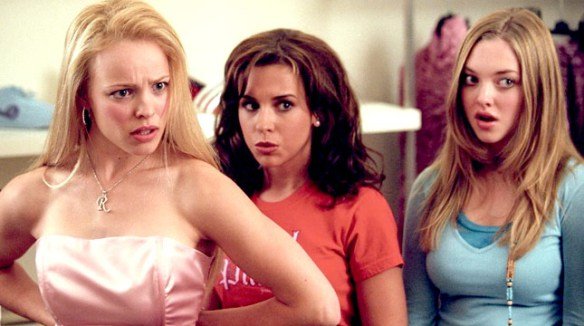 Never, ever buy something that doesn't fit in the vain hope that it will fit after a liquid diet. First, it's just torture. Second, it's just insane. Make sure that whatever you're buying fits your body now and makes you feel great!
9. A smile is your best accessory
All style rules aside, a smile is absolutely your best accessory. Even though Regina George was a total bitch, people loved her and loved to hate her. A sincere smile will brighten anyone's day and is always beautiful, no matter what you're wearing.
What are some of your favorite fashion lessons from Mean Girls??
For constant style and beauty chatter, connect with me on Facebook, Twitter and Pinterest, too.