7 Most Wearable Fall Fashion Trends for Women Over 30
Ready or not, fall is on its way. Wondering what's on trend?
These are the 7 most wearable fashion trends for women over 30 and over 40.
More of a video person? Watch the YouTube video below and subscribe to my channel!
Denim Maxi Skirts
Denim skirts have been having a moment, and right now it's all about the maxi denim skirts!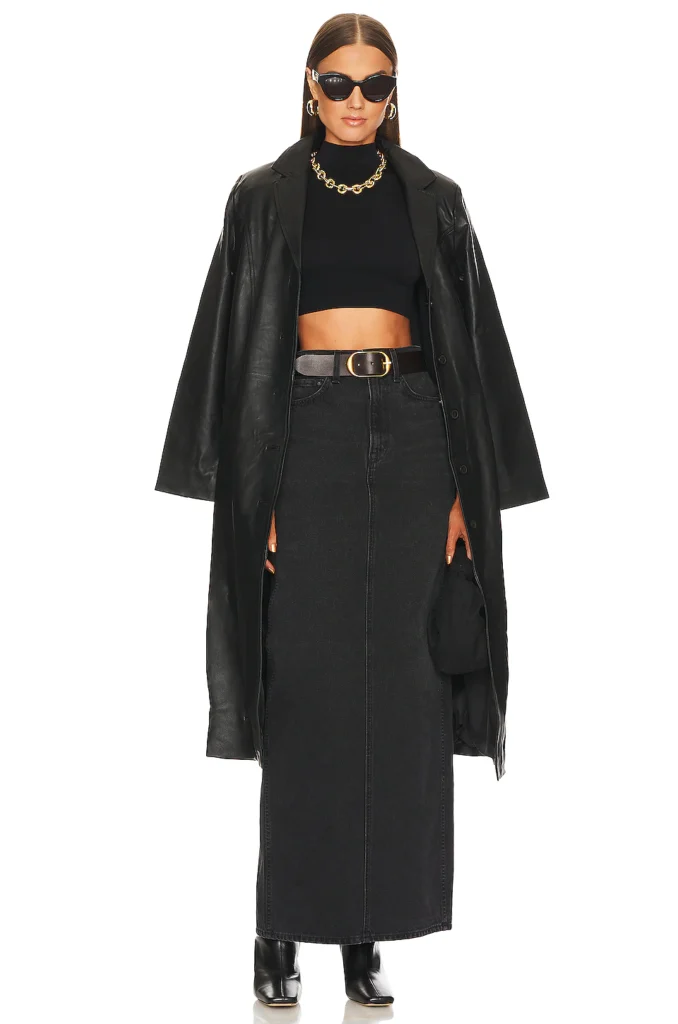 If you aren't a fan of denim maxi skirts, the midi style and even mini skirts are right on trend.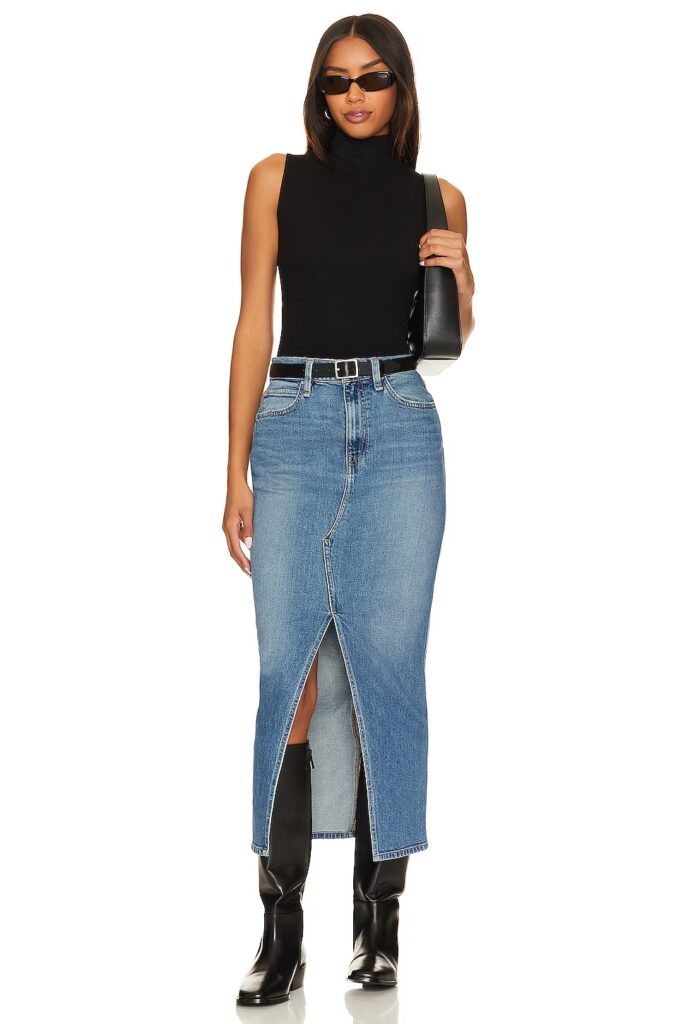 I tried on a few denim maxi skirts and found they overwhelmed my 5'4″ frame.
If you feel the same, I would definitely recommend trying one of these midi skirt options to embrace this trend!
Western Boots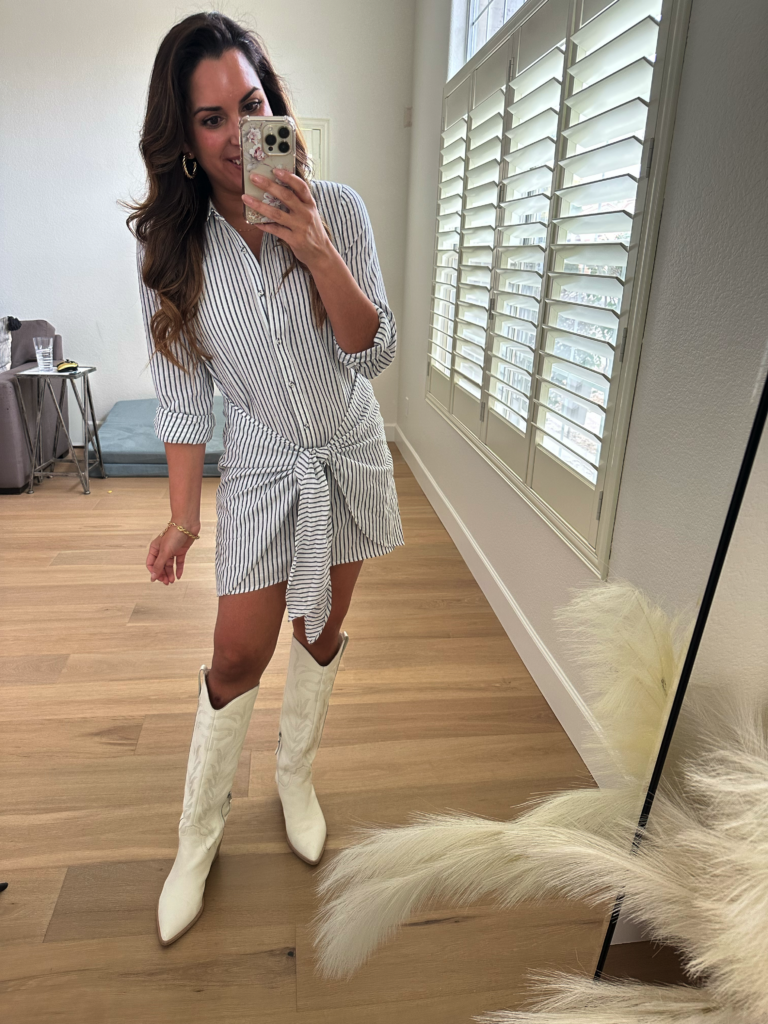 The Cowboy boots trend for fall 2023 isn't going anywhere!
Personally, I am a fan and find it very wearable.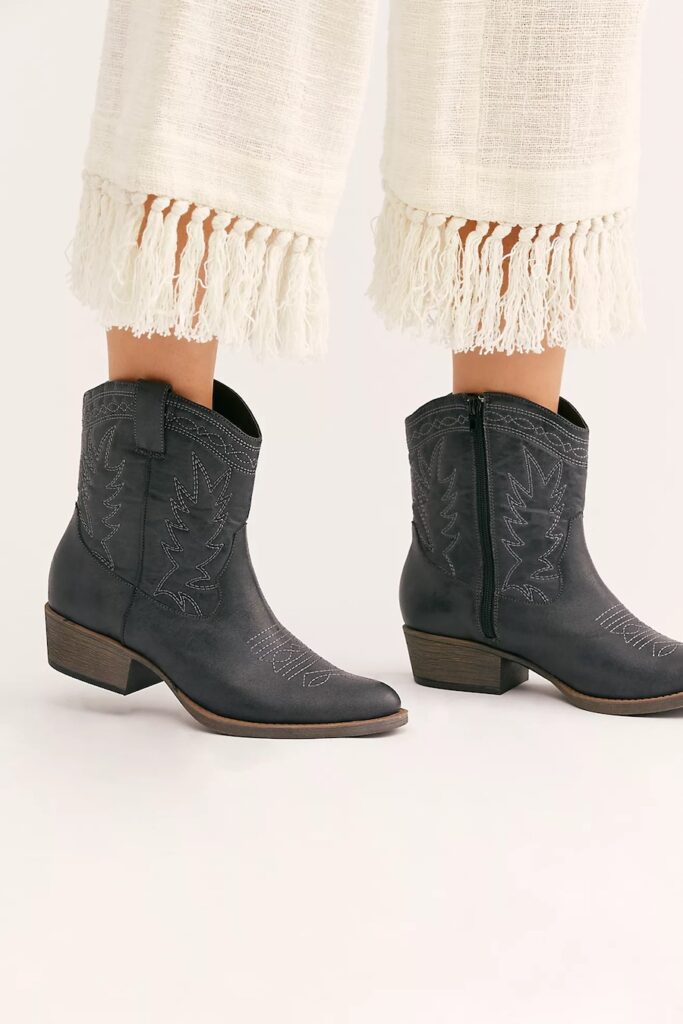 You don't have to do a full knee-high cowboy boot like this either; the Western boot influence is seen in ankle boots, too!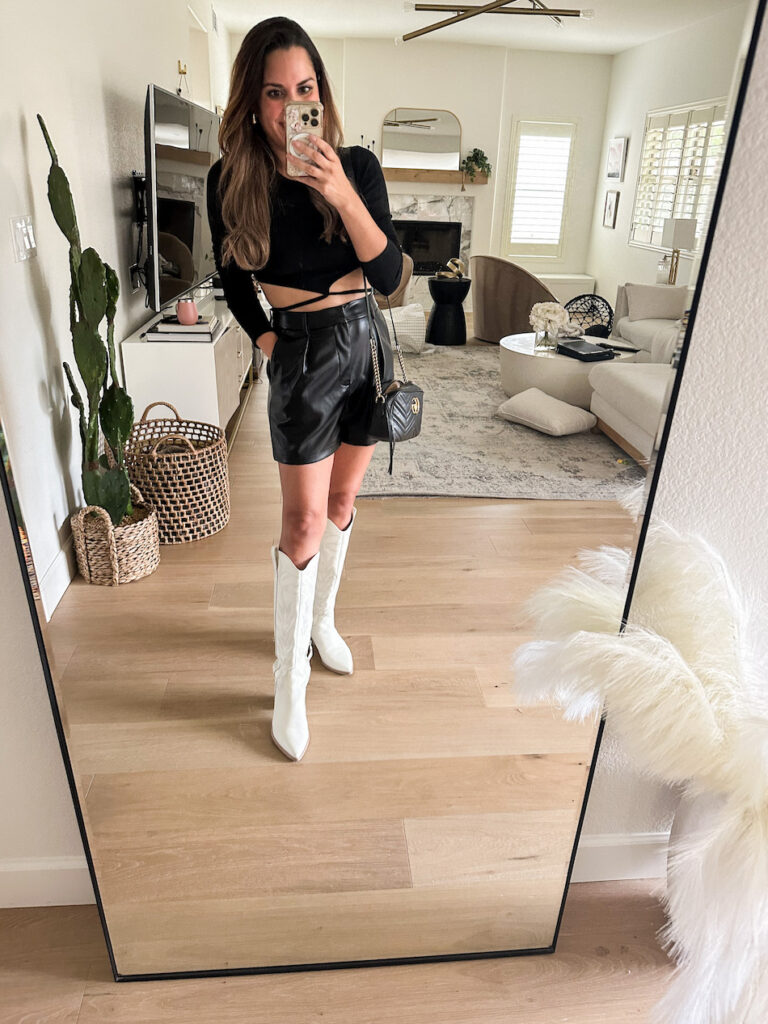 These white cowboy boots have been on repeat in my wardrobe and easily take me through the seasons.
---
Related: 60+ Cute Cowboy Boots Outfits to Get in on Fall's Hottest Trend
---
quiet luxury
Quiet luxury has, quite ironically, become one of the loudest 2023 fashion trends.
I haven't talked about it much because I struggle with calling this a "trend". Quiet luxury has, and always will be a thing, especially among the upper crust.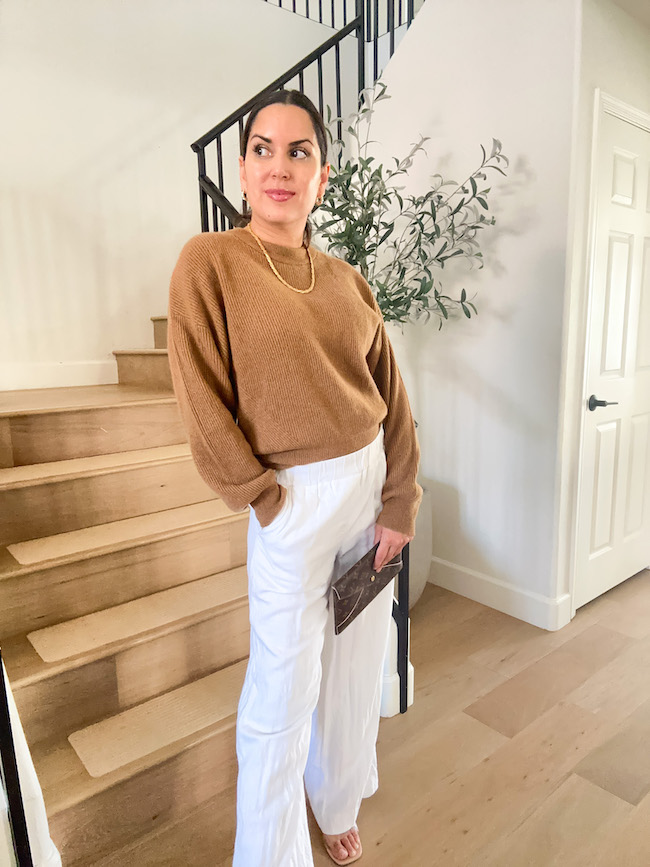 If you aren't familiar with quiet luxury, it's basically outfits that exude wealth, without the head-to-toe logos.
It's very much an IYKYK kind of thing, but you can signal wealth in other ways.
Luxurious fabrics, neutrals and well-tailored pieces are some of the key ways to pull of the quiet luxury look.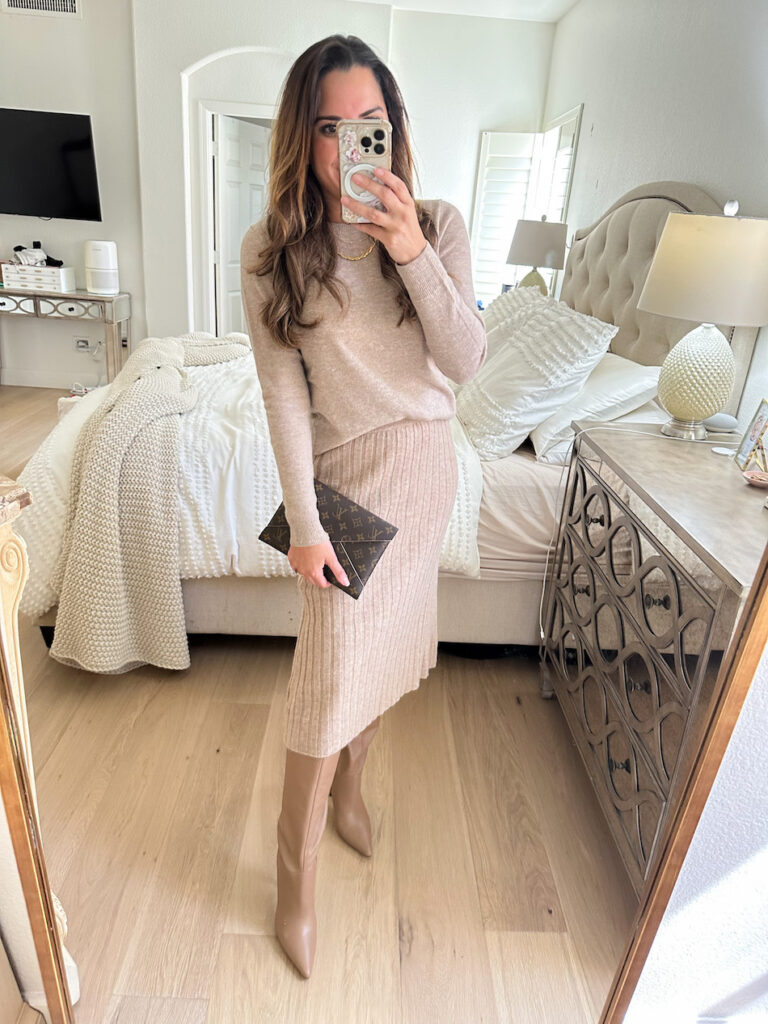 These cashmere pieces from Quince, for example, are an affordable way to get the look.
The fabric is soft, well-fitting and well-priced. That's a win-win for me!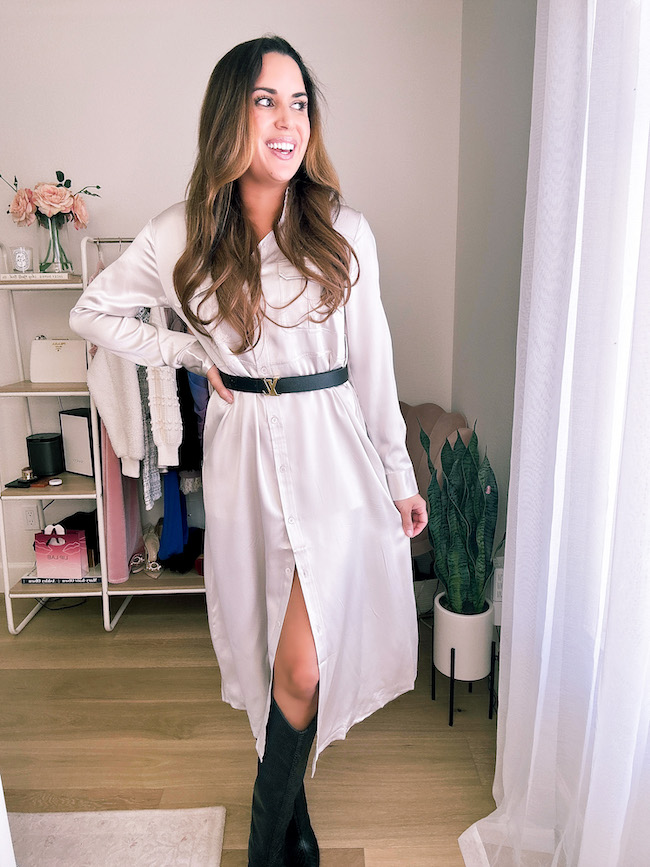 Silk is another excellent fabric choice for the quiet luxury look. I've been loving this Lilysilk trench dress as it's soft, comfortable and very versatile.
I also have a Lilysilk coupon code you may like: Use code 12MARLENE for 12% off at checkout!
---
RELATED: An Unbiased Honest Lilysilk Review
---
fAUX LEATHER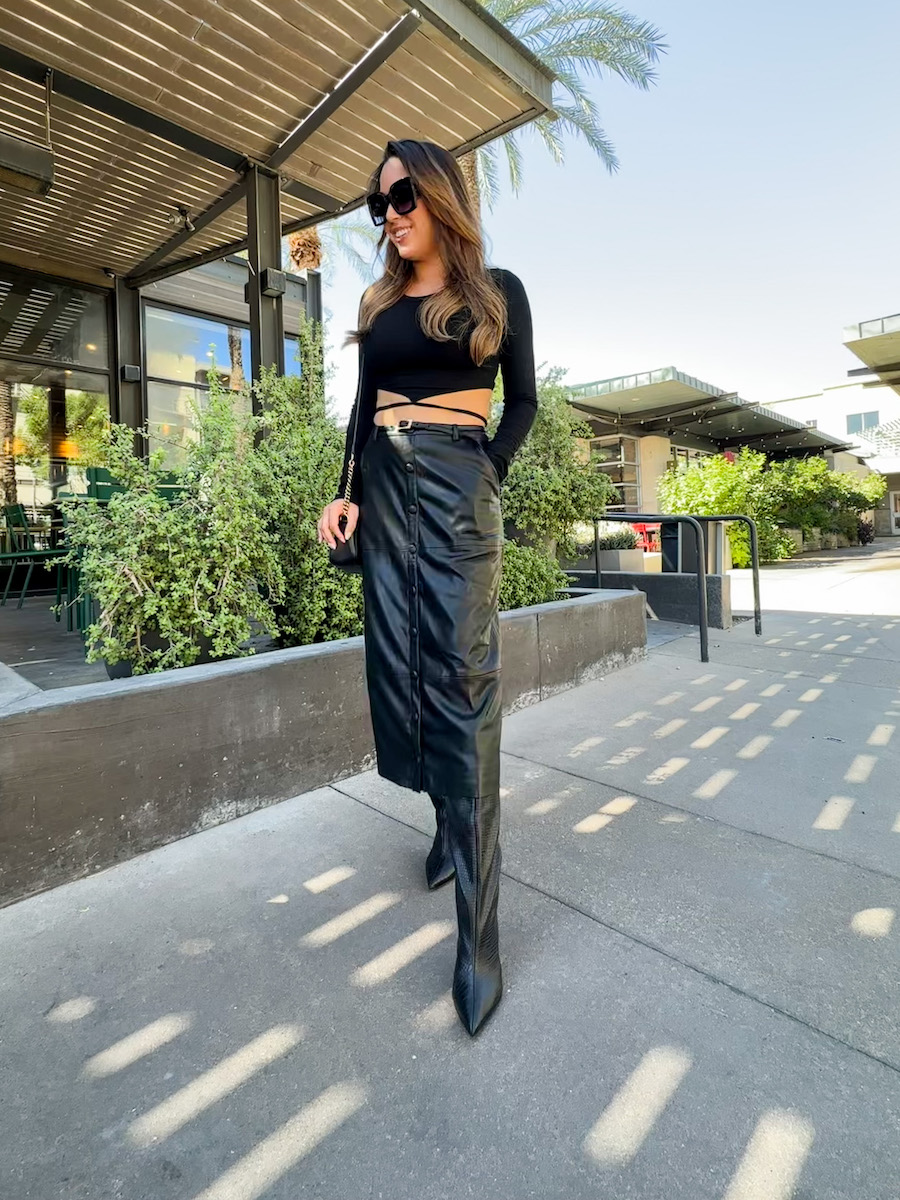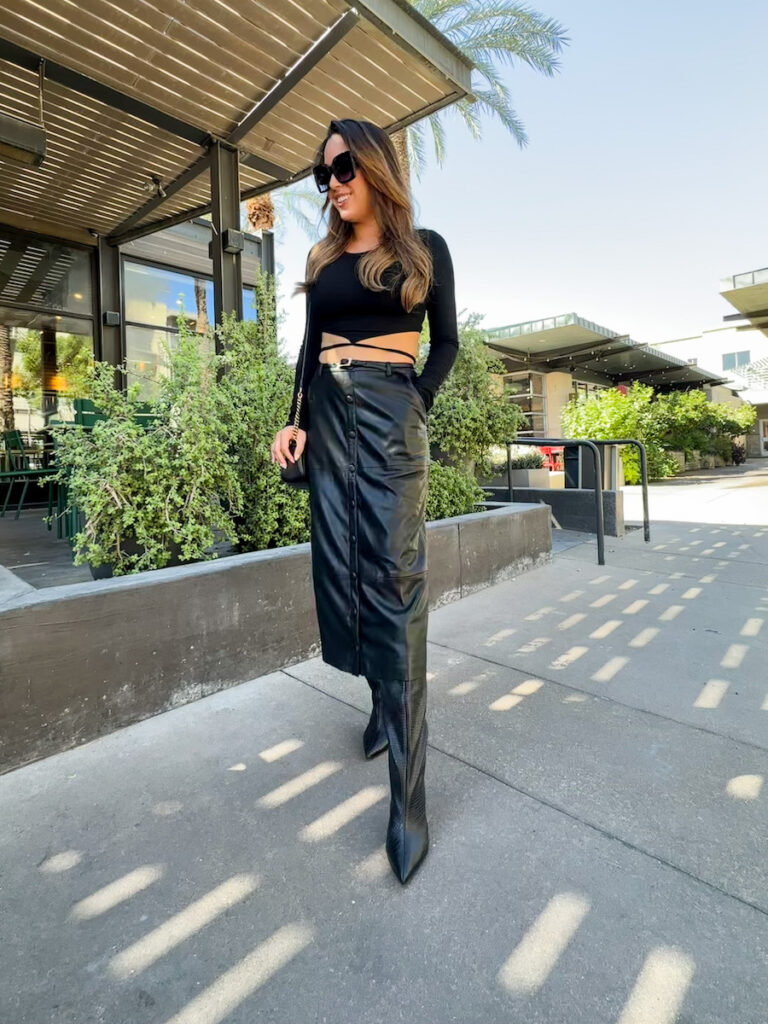 Another strong fall 2023 fashion trend for over 40 women is faux leather.
This one might feel like a trend for the younger generation, but it's totally wearable if you're over 30 or over 40!
Case in point: This black faux leather midi skirt as seen above. It's stylish, on-trend and doesn't look or feel cheap.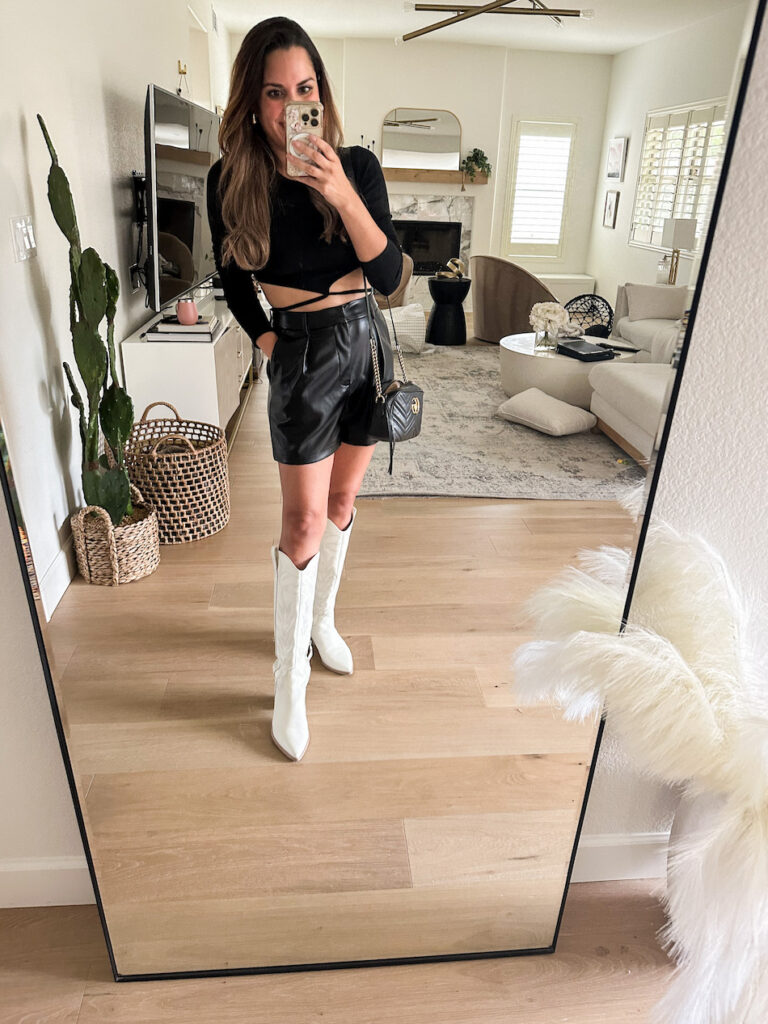 I wore these faux leather shorts to a concert recently.
They're a longer length and again, the fabric isn't as shiny as other faux leather you may be used to seeing.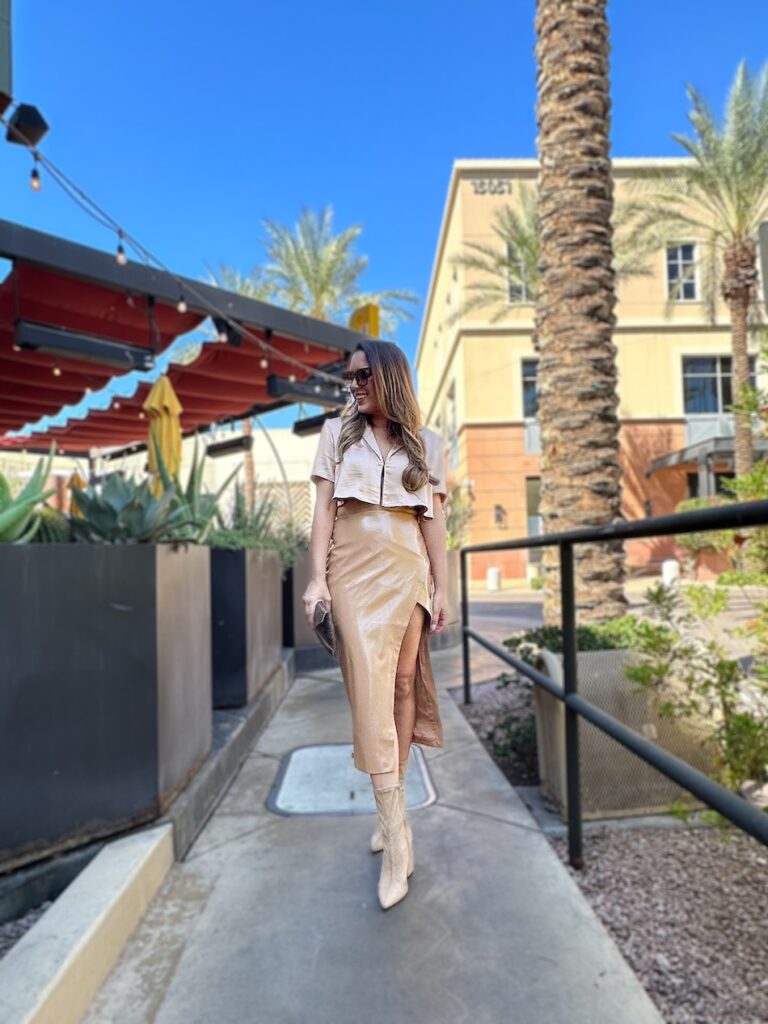 Speaking of shiny, faux leather does include patents like this tan faux leather midi skirt .
I wouldn't recommend this for workwear, but it would be a great date night out or girls' dinner look.
cargo pants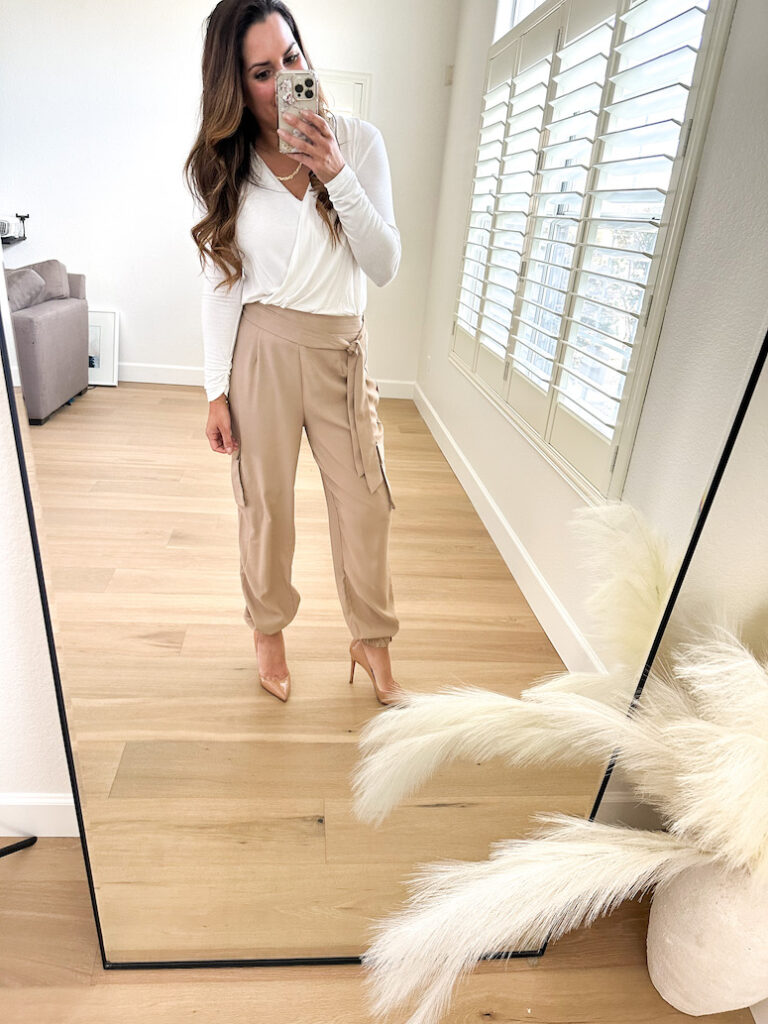 I mentioned the cargo pants fashion trend in the spring fashion trends post and they're still going strong for fall 2023!
Cargo pants don't have to be super utilitarian or exclusive to denim; I've been loving cargo joggers and silkier pants for going out!
Matching Sets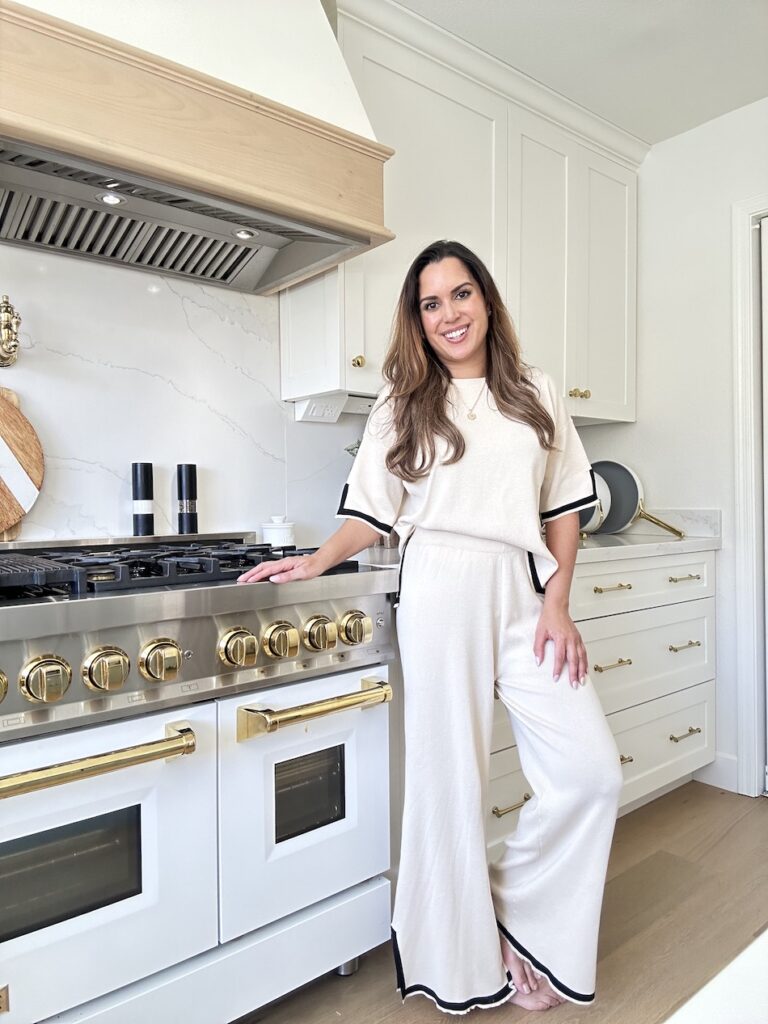 We can't talk about wearable fall 2023 fashion trends without including matching sets.
Yes, matching sets have been in for a while and this is probably my favorite fashion trend of all.
It makes getting dressed so much easier, and it's a great way to be able to mix and match pieces in your wardrobe!
Metallic Silver
Sure, it's been all about the gold accessories for the last few years. But as with anything in fashion, the pendulum must eventually swing in the other direction!
For fall 2023, metallic silver is in the spotlight.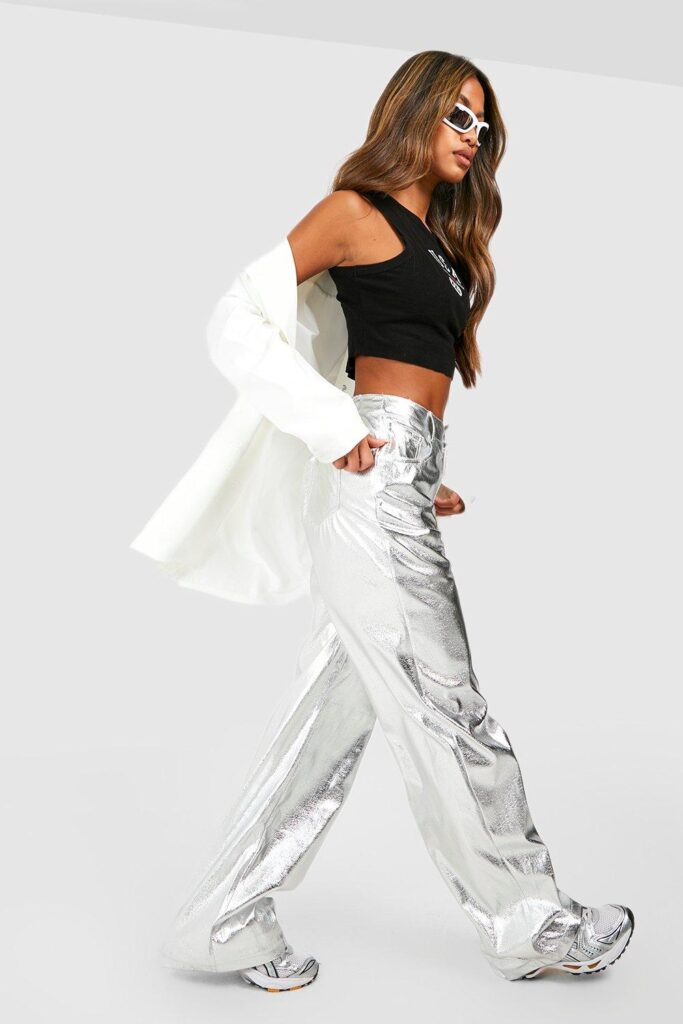 Yes, this includes weird things like space-alien shiny pants.
I'm not telling you to wear that.
But a fun way you can dip your toes into this trend is with shoes.
It's an excellent way to add a pop of shimmer and shine to any outfit. Especially that LDB.
---
What are some of your favorite fall fashion trends? Let me know in the comments!