An Easy Playroom Update with SpaceKit
If you've been following this blog for a while, you may know that we decided to turn our unused breakfast nook into a playroom for the kids. It was the best decision (and so easy!) but we but I had this huge, empty wall space that I didn't know what to do with.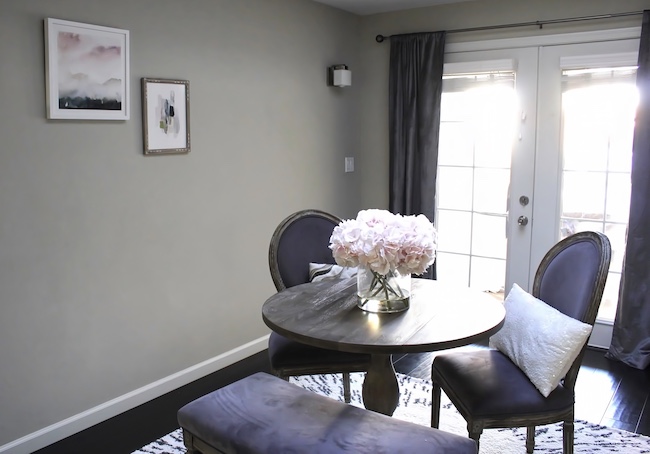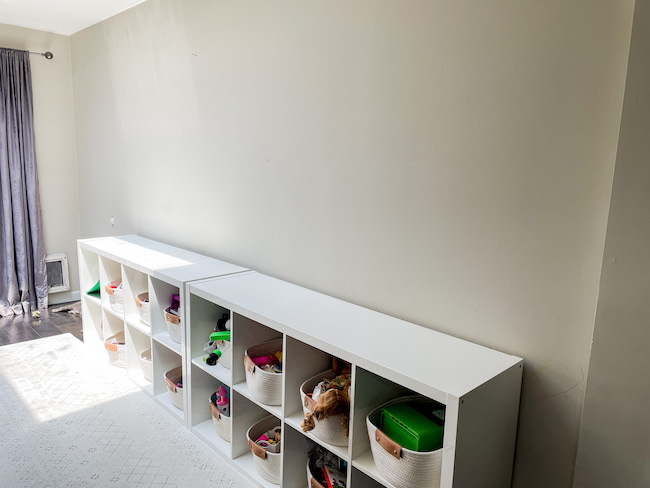 Although we've renovated plenty of times, I've always found picking out wall art to be really difficult. I'm indecisive, to a fault, and am constantly second-guessing myself, even after a decision has been made!
That's one of the things that really drew me to SpaceKit, who I collaborated with to bring our playroom's art project to life. The company has customizable wall art that's crazy-easy to install, and it takes mere seconds to change the design when you're ready for something new!
How SpaceKit Works
SpaceKit features modular, customizable wall art made up of tiles that you pop onto a grid system. There's no need to make holes on your wall; simply use the provided frames + adhesives to mount on your wall and then pop the tiles into place!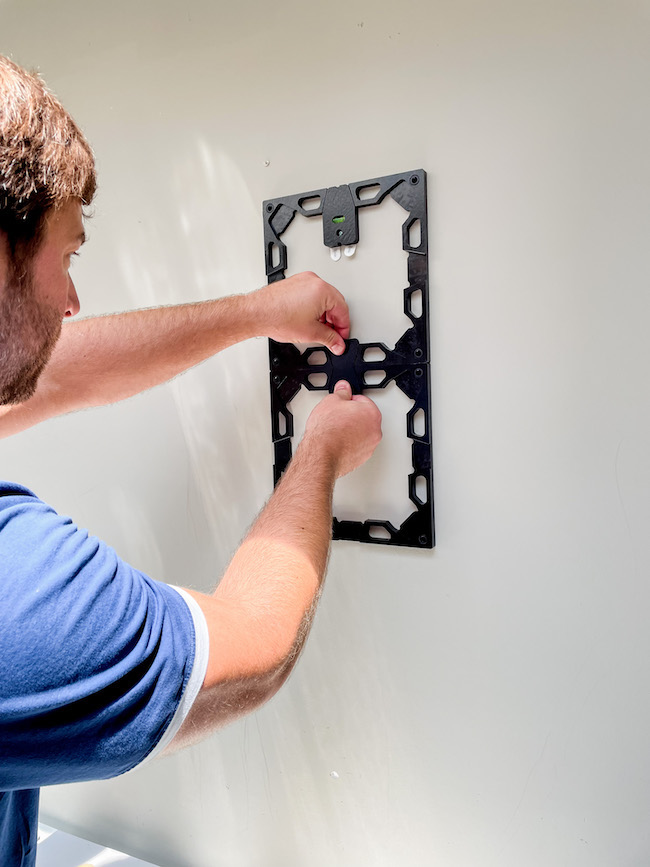 The kit comes with everything you need to build the design of your choice; we originally planned on mounting the tiles together and realized it came with spacers to easily create a bit of space between each tile so ended up changing the design.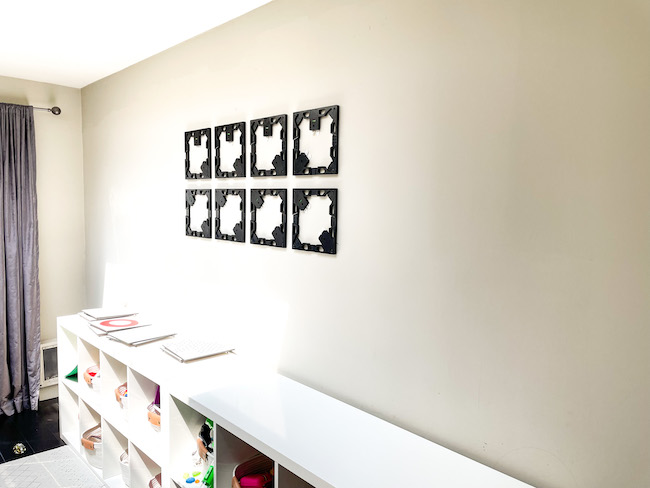 One of the best parts is, even though I can be indecisive, it's easy to change the design and pop the tiles in and out, turn them upside down or change the design placement altogether!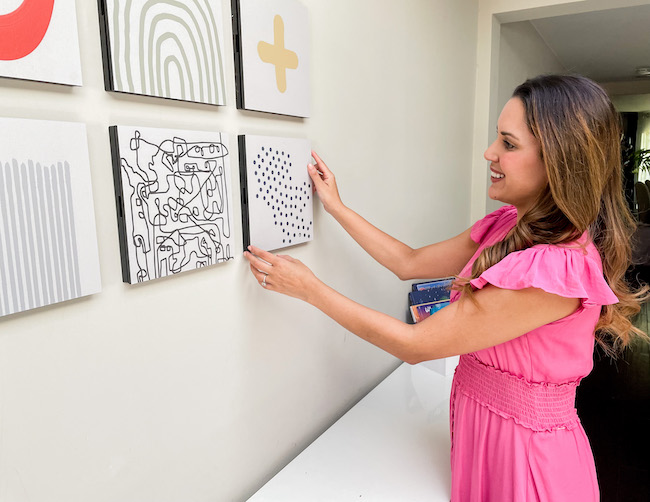 Once everything was unpacked and I decided on a design, it took just a few minutes for my husband to put it up on the wall. It was probably the fastest art project we've done!
Custom Art with SpaceKit
There are a ton of pre-made designs on the SpaceKit website; you can pick the size, color and finishes for whatever look it is you're wanting to achieve.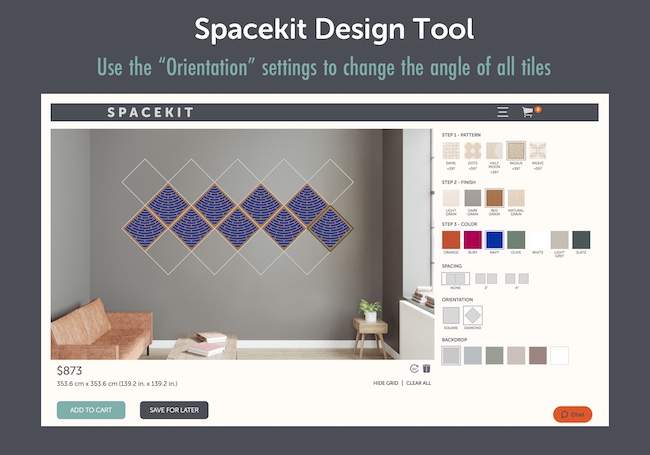 Don't see a design that you totally love? Try the "Create Your Own" toolkit which lets you select the pattern, finish and color for your own custom piece of artwork.
Wanna get started? Use code MARLENE20 at checkout for 20% off!
You can play with the tile orientation and spacing and get a visual idea of what the design will look like in your space. It's a really fun tool to play with, especially if you love the idea of custom wall art!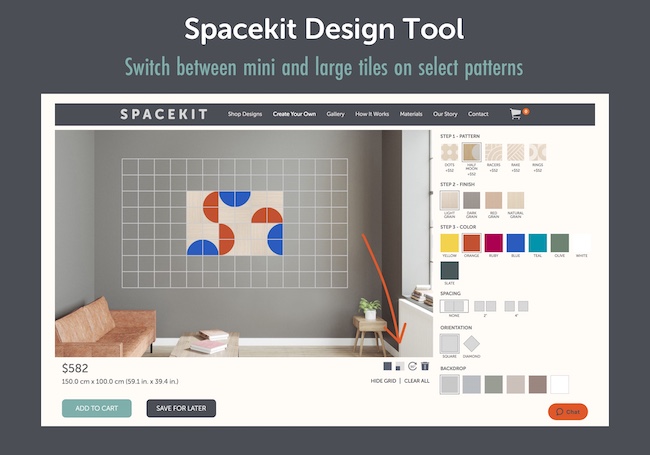 A lot of the artwork currently featured on SpaceKit is geometric, which is perfect for the modern home. But there are a lot of other options, too.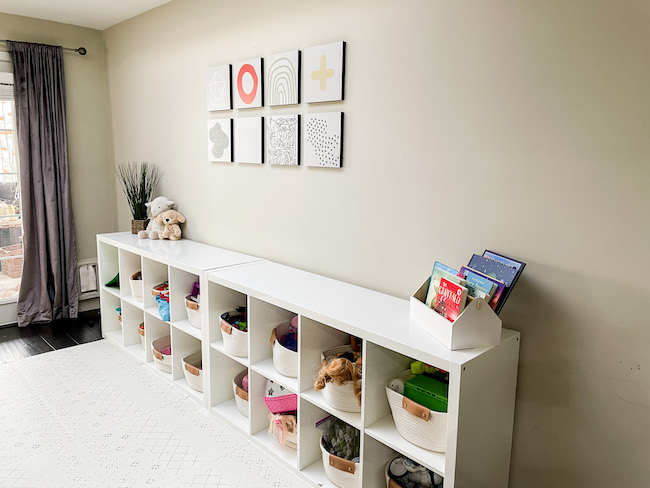 For our playroom project, I went with the "Doodles" design with 2" spacing, which was whimsical and playful–perfect for a kids' playroom.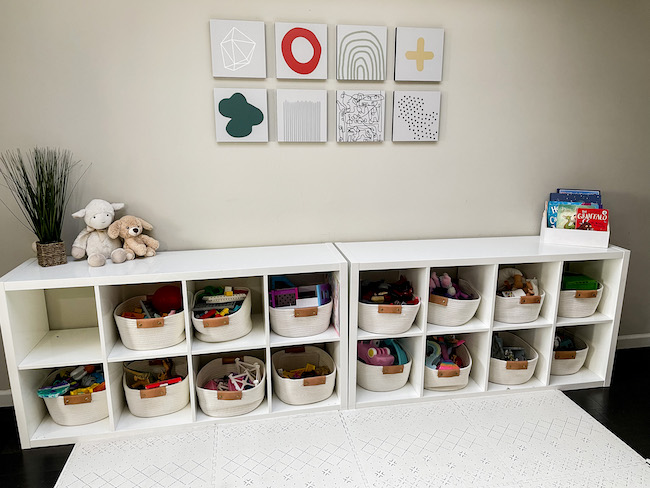 What's more, the SpaceKit system is zero-waste; everything is made-to-order in Pennsylvania, and the wall panels themselves are made from a material sourced from upcycled rice hulls. It's free of phenol, formaldehyde and adhesives and is a 100% tree-free wood alternative.
I love how it turned out, it adds a splash of color to the space and it's perfectly whimsical for a kids' play space!
Plus, I can change it up easily whenever I'm in the mood to do so.
---
Want your own SpaceKit design? Use code MARLENE20 for 20% off at checkout!