This Jewelry Brand is Incredible, And You Can Shop it on Amazon!
Special thanks to Lavari jewelers for sponsoring this post. All thoughts and opinions are 100% my own.
Shopping on Amazon can get downright addictive. From cute clothes and home decor to gadgets you didn't even know you needed, there's almost nothing you can't find on there!
When I was introduced to the jewelry brand Lavari, I was intrigued. Jewelry gifts for her can be difficult to shop for, and Amazon was definitely not the first place that came to mind when looking for high-quality jewelry that looks expensive (but actually isn't).
SHOP THE POST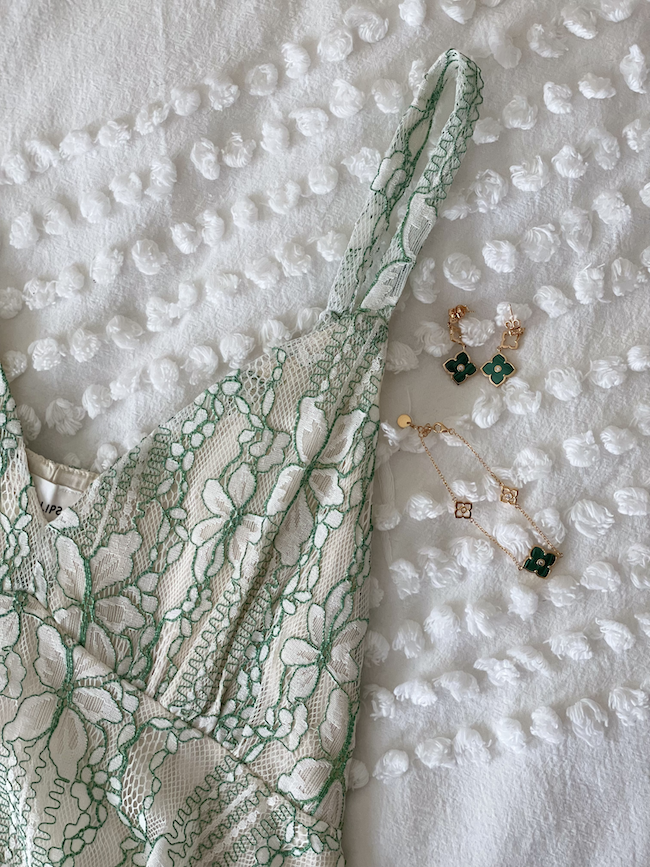 But what many people don't know is that there are a number of brands that have their own online shops yet also offer a selection of their products on Amazon. Lavari Jewelers is one such brand that sells gorgeous, quality jewelry gifts for her, at an affordable price.
And no, you aren't getting some cheapy-items-from-China that instantly tarnish. Just look at these gorgeous baubles!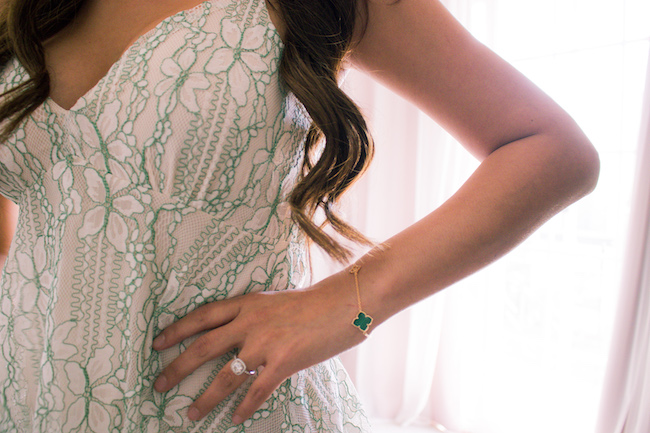 Lavari specializes in creating timeless and affordable jewelry for women using high-quality materials. The team has very high standards for quality control, which they do for each piece of jewelry that is created. They're so confident in their product that they offer a Lifetime Warranty.
I know it can be hard to shop for jewelry gifts for women, especially when it can be any occasion like a birthday, anniversary or holiday. So one particular collection that felt timeless was the feminine "Flora" collection, which includes bracelets, rings and earrings in a floral motif. There are several beautiful gemstones to choose from including Mother of Pearl, Malachite and Black Onyx in a variety of different metal finishes.
---
Use code MARLENE15 for 15% off Lavari Jewelers!
---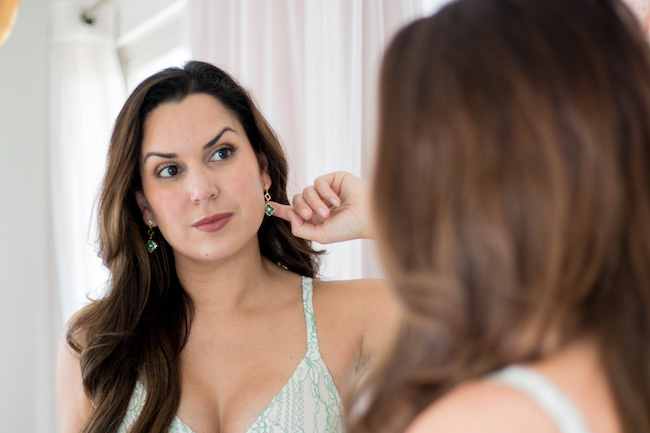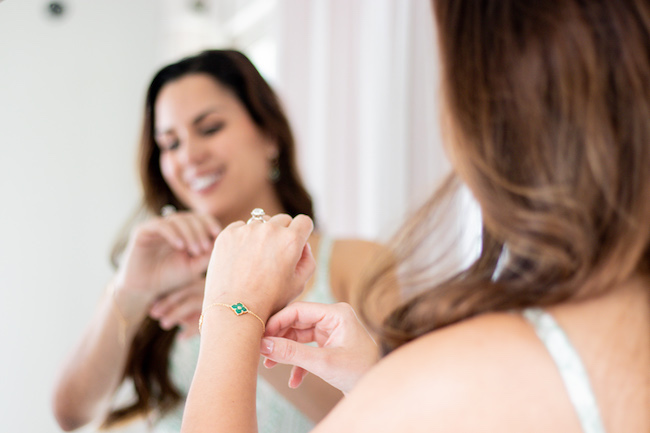 If you're buying a gift for yourself, your mom, friend, mother-in-law or sister, there are a lot of matching pieces that make gorgeous gift ideas.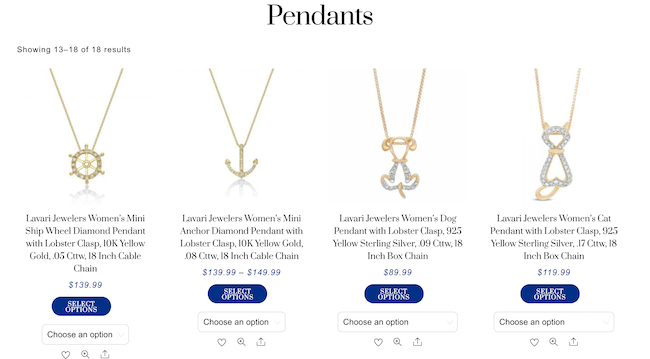 Or, consider something a bit more trendy like many of the Lavari pendants, which make gorgeous standalone gifts.
They come on a dainty chain and have some cute options like the mini anchor pendant or mini flower.
The family-owned brand has been making jewelry since 1985 and every piece of jewelry is manufactured right here in the U.S. And with more than 1 million + customers, you can feel confident you're buying from a reputable brand.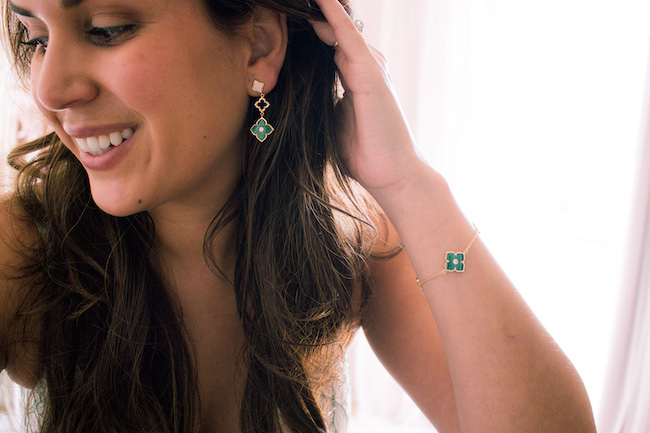 I love how eye-catching the Malachite dangle earrings are. They also feature cubic zirconia and the earring is 925 sterling silver with yellow gold plating.
If you like matchy-matchy pieces, you'll also like the Malachite and cubic zirconia flower bracelet. I love how dainty it is and that I can wear these pieces together or separately.
The Malachite is bold and beautiful, and not a color I already had in my jewelry collection, but it also comes in Mother of Pearl and rose gold or Black Onyx if those suit your style more.

Shopping for timeless jewelry pieces? You can never go wrong with a pair of studs, and Lavari has some gorgeous birthstone earring options.
They are set in 14K gold and truly stunning, with an affordable price tag.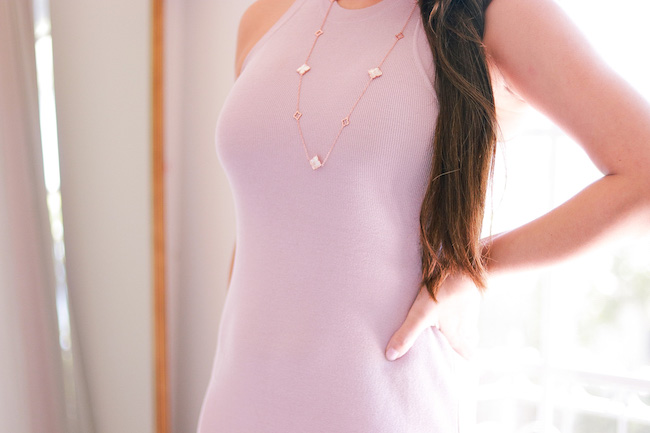 I also got this gorgeous Mother of Pearl necklace in 925 sterling silver with rose gold plating. This one is stunning and so shimmery in person and is really a timeless jewelry piece!
---
I really loved being introduced to the Lavari jewelers brand and hope you enjoyed this Lavari jewelers review! You can use the code MARLENE15 for 15% off a jewelery gift.