Whether you're just starting your luxury handbag collection or are looking to maximize what you own to get the most outfits possible, there are really just a few luxury handbags every woman needs.
And if you've been looking for purse peace, this post is definitely for you.
After all, is MORE really better?
Maybe you just need FIVE handbags for the perfect collection.
Here, I'm going to share with you 5 handbags every woman needs to help easily create outfits you'll love.
More of a video person? Watch the YouTube video below and subscribe to my channel!
1. A Tote
A tote is a workhorse. This is your day-in, day-out bag that's heavy-duty.
Even if you prefer to carry a smaller bag on a regular basis, a tote is an absolute must in your collection.
It's great for work, as a laptop bag, for travel and even as a diaper bag.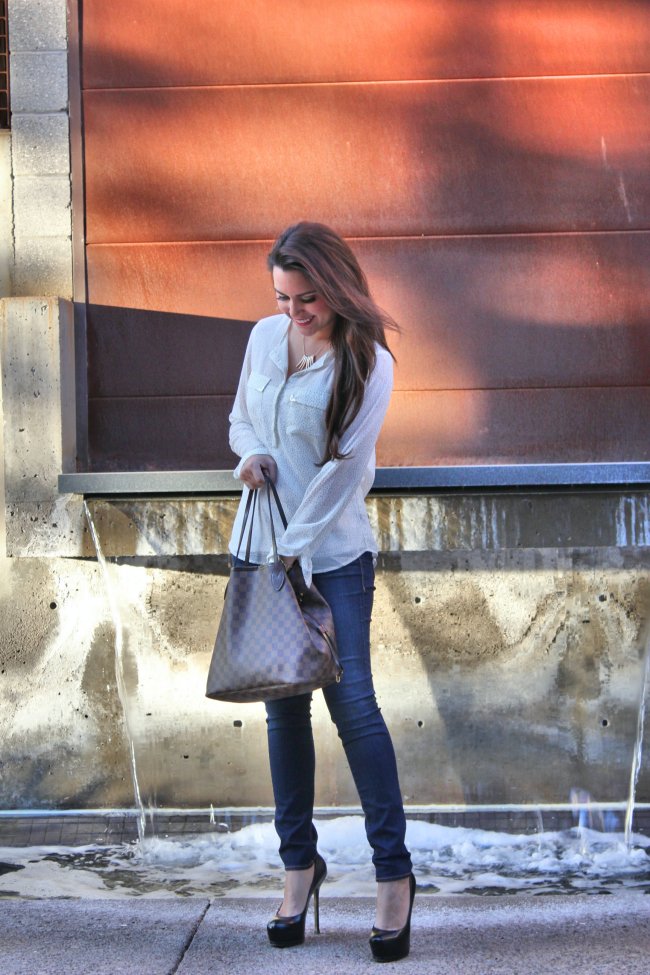 The tote I've had the longest is my Louis Vuitton Neverfull.
If you're not up for this one in particular because the price has gotten absurd + everybody has it, check out this list of Louis Vuitton Neverful alternatives.
Maybe for you it's the Goyard tote, the Saint Laurent shopper, etc. There are plenty of gorgeous luxury totes to try.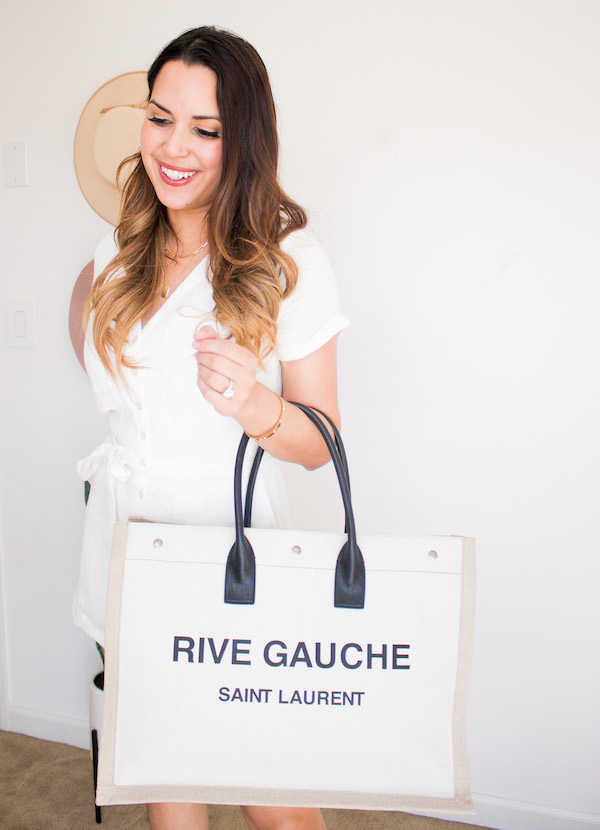 I also recently added the Saint Laurent Rive Gauche tote to my collection. I use this primarily as a travel tote and to the pool/beach.
If you do get this bag, I highly recommend a tote insert to help it retain its shape.
---
RELATED: Explore More Luxury Fashion & Designer Handbag Posts
---
2. A Casual Crossbody/Camera Bag
A camera bag or other casual crossbody bag is a great everyday purse to have.
It's convenient, excellent for running errands and not as big or heavy as a tote.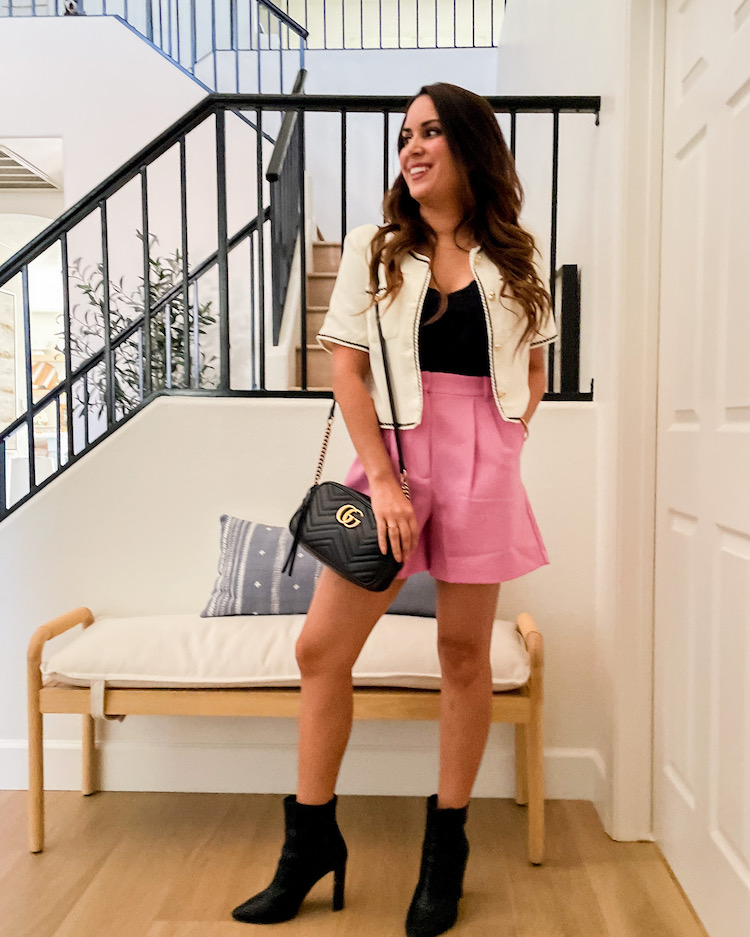 My two favorites are my Gucci Marmont and my Gucci Soho Disco bag.
For me, both bags serve different purposes. And they're also different colors.
Out of all of my luxury handbags, these two crossbody bags are my most-used.
If you're on the hunt for a new crossbody, check out this post of the best designer crossbody bags under $1500.
---
More Luxury Handbag Posts to Explore:
---
3. An Evening Bag
Another one of the handbags every woman needs is something fancier, like a wallet on chain.
Whether you're headed to a wedding a gala or a nice date night out, a special occasion purse is always ideal.
A wallet on chain like this Saint Laurent WOC is a great hybrid between a smaller clutch and handbag, while still having a beautiful gold chain for easy carrying.
This particular purse also transitions really well from day to night and is on my luxury wishlist!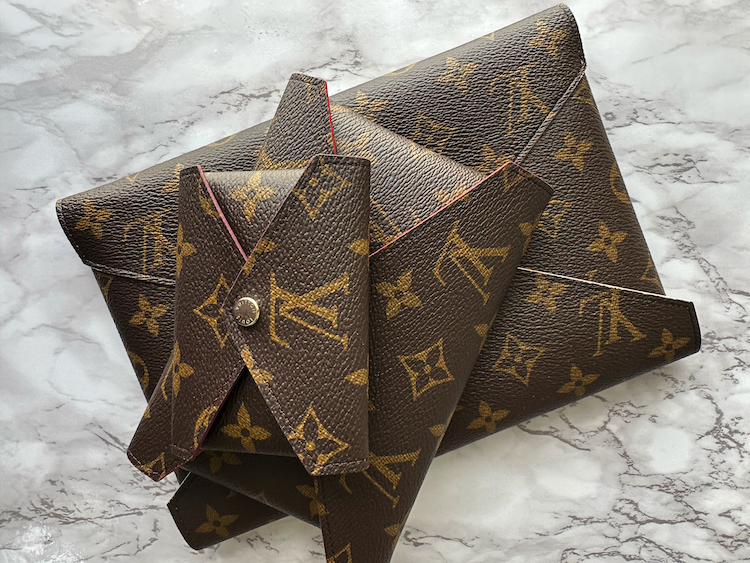 Until I get it, the Louis Vuitton Kirigami has been a go-to recently.
---
RELATED: Louis Vuitton Kirigami Review
---
4. A Structured Work Bag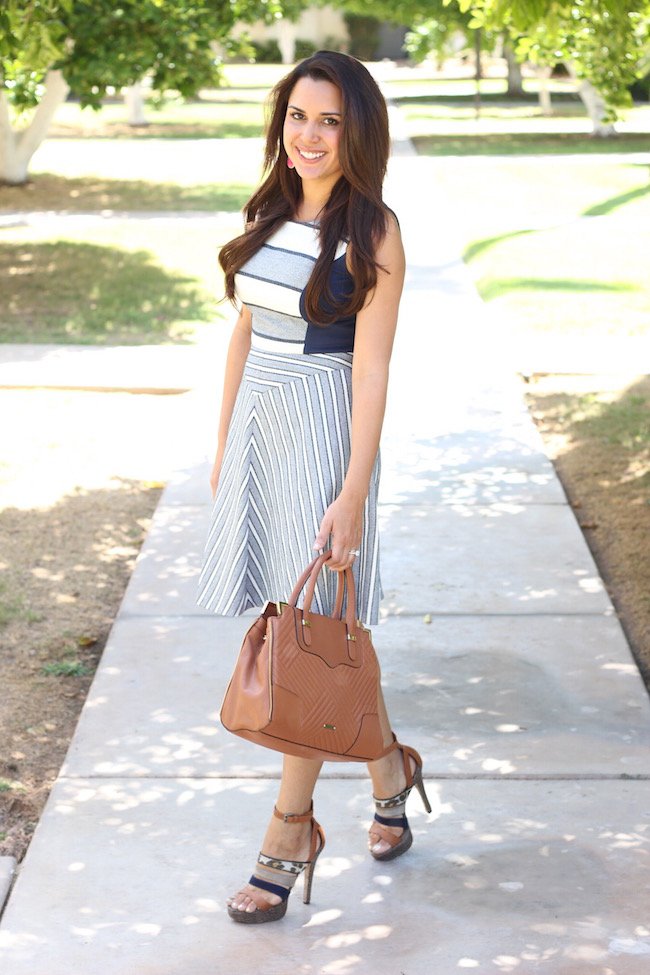 If you go to the office or are in need of something a bit more professional, a structured top-handle bag is ideal.
Some of my personal favorites include the Prada Galleria, which is absolutely timeless and just stunning.
It's polished, elegant and sophisticated.
A few other favorites to try include the Saint Laurent Sac de Jour or the Celine luggage tote.
For this category, look for something that's a bit more understated and elegant and not logo-heavy which isn't something you necessarily want for the office.
One caveat to this handbag is that it does depend a bit on your lifestyle. If you're a stay-at-home mom or work-at-home mom, you may not need a polished bag like this.
I don't go to the office anymore, so instead I have two casual crossbody bags, which better suits my needs.
5. An Investment Piece
If you're venturing down the path of acquiring luxury handbags, an investment piece is likely on your wishlist.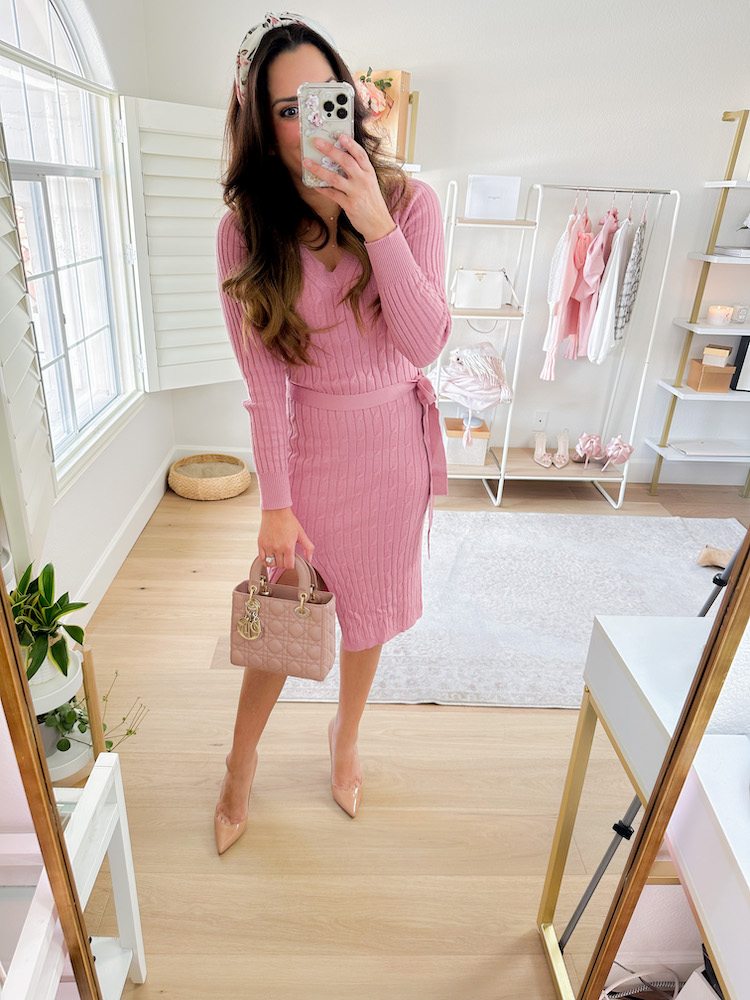 An investment piece is exactly what it sounds like, a luxury handbag that will go up in value, but likely a lot more expensive than other designer handbags.
Think: A classic Chanel flap bag or an Hermès. For me, it's the Lady Dior.
It was a dream bag of mine to own and one that I hope to pass on to my daughter one day.
---
What are some luxury handbags you think every woman needs? Are there any you think should be included in this list? Let me know in the comments below!