50+ Fall Nail Ideas For Your Next Manicure
While the leaves haven't fallen around here quite yet, PSL season is definitely on the horizon. So it's on our minds, and likely yours too, to shake things up with a nice fall manicure.
From warm, earthy tones to playful autumnal designs, these fall nail designs are sure to inspire you.
Be sure to bookmark this post for your next nail appointment!
delicious chocolate browns
Earthy brown tones always feel like fall, so it's the first thing that comes to mind for fall nail ideas.
Rather than just sticking to one color, shades of brown make a beautiful statement.
An easy way to get the look is with this tonal quad nail polish set. It's right on trend and perfect for your fall manicure.
Neutral Fall Nails
Can you rock neutral nails in the fall? You sure can!
The key here is looking for moodier pinks, such as dusty rose and mauve tones.
Here are a few neutral fall nail ideas to try:
Glazed & shimmery Fall Tones
The glazed donut nail trend isn't going anywhere this season! The trick to take it to fall is to try it with a darker, fall color.
I got this set myself and love it so much I've ordered it twice! It is one of my favorite subtle yet glam neutral nail ideas and it works year-round.
---
RELATED: 60+ Back to School Nail Ideas
---
Muted Colors
---
RELATED: 21+ Ways to Organize Your Nail Polish
---
French Tips
Think you can't rock a French manicure in the fall? Think again and get inspired with these French tip fall nail designs.
Metallics
Metallic nail designs are basically seasonless. They also work especially well for special occasions like that fall wedding or holiday event!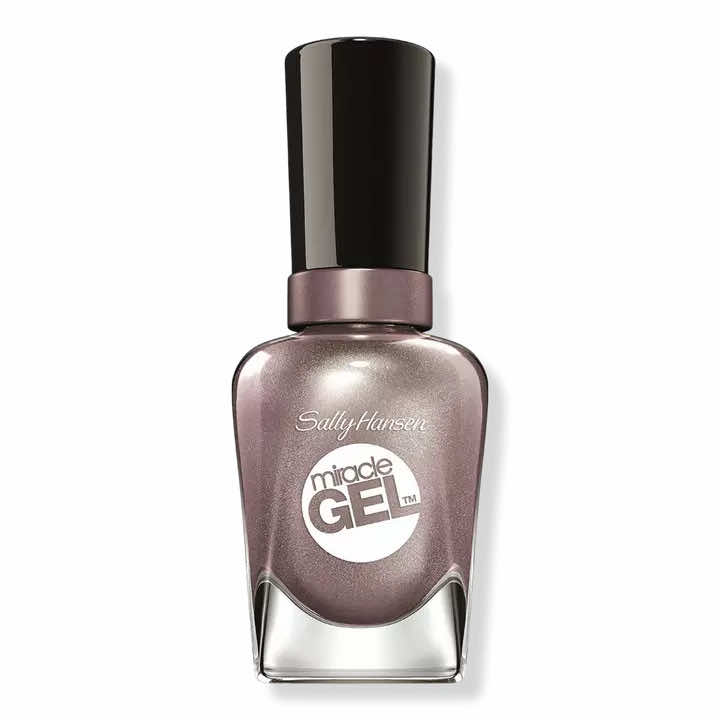 Jewel Tones
Jewel-toned nails are always a popular fall nail trend and this year is no exception!
Here are a few jewel-toned nail idea to try:
Fall Patterns
If you love fall nail designs, look no further than these ideas: