I'm so excited for today's Abercrombie denim shorts review + haul as Abercrombie is having 30% off on ALL jeans this weekend only!
A few things to know upfront: I'm exceptionally picky when it comes to jean shorts. In fact, I hate most denim shorts. It takes me a LONG time to find some I truly like and would recommend.
This year, I decided to go for the AGOLDE Parker Shorts that everyone raves about as well as the Abercrombie High-Rise Mom Short. Read on to see how it went!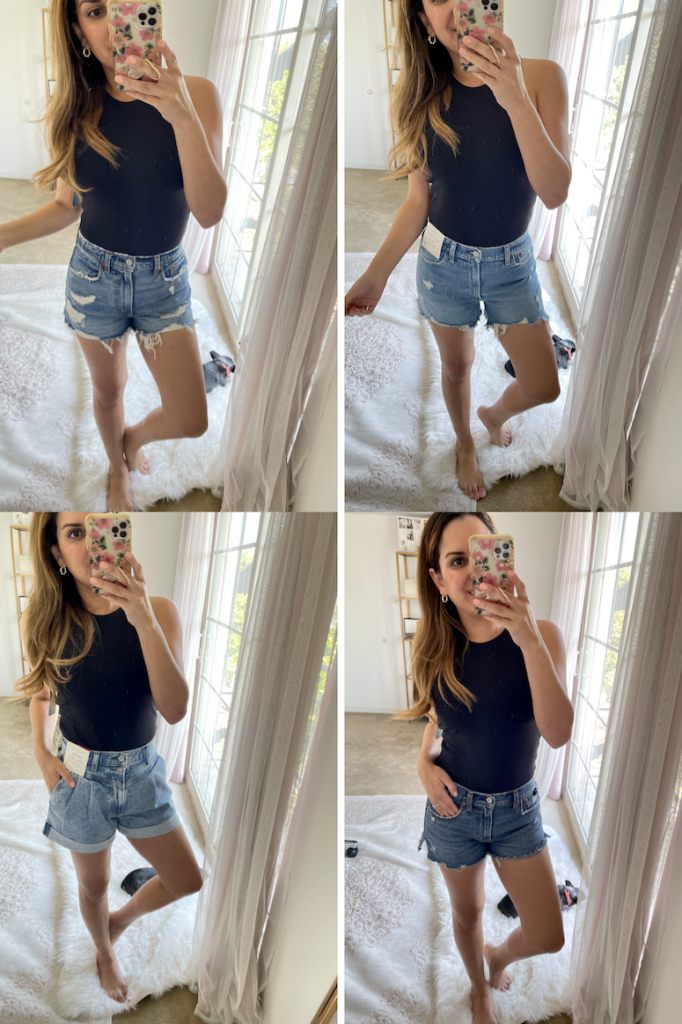 Abercombie High-Rise Mom Short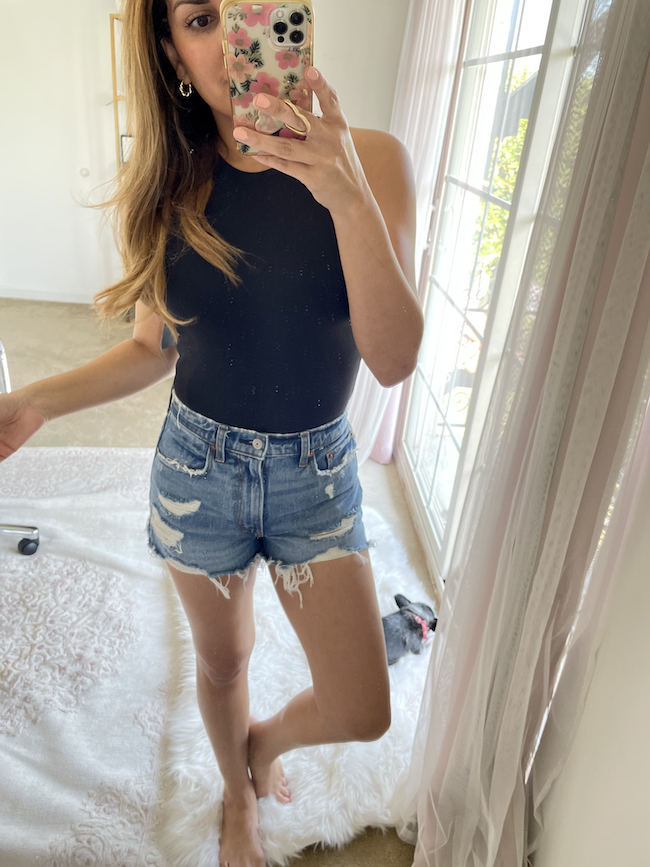 These shorts were my first foray into Abercrombie denim and they did NOT disappoint! They are absolutely worth the hype and are a great AGOLDE Parker short dupe.
I own this pair of AGOLDE Parker shorts and the fit is incredibly similar. They come in a ton of different washes and run true to size. I'm wearing these in a size 25.
---
RELATED: How to Wear Mom Jeans, The Ultimate Guide
---
Abercrombie High Rise 4-Inch Mom Short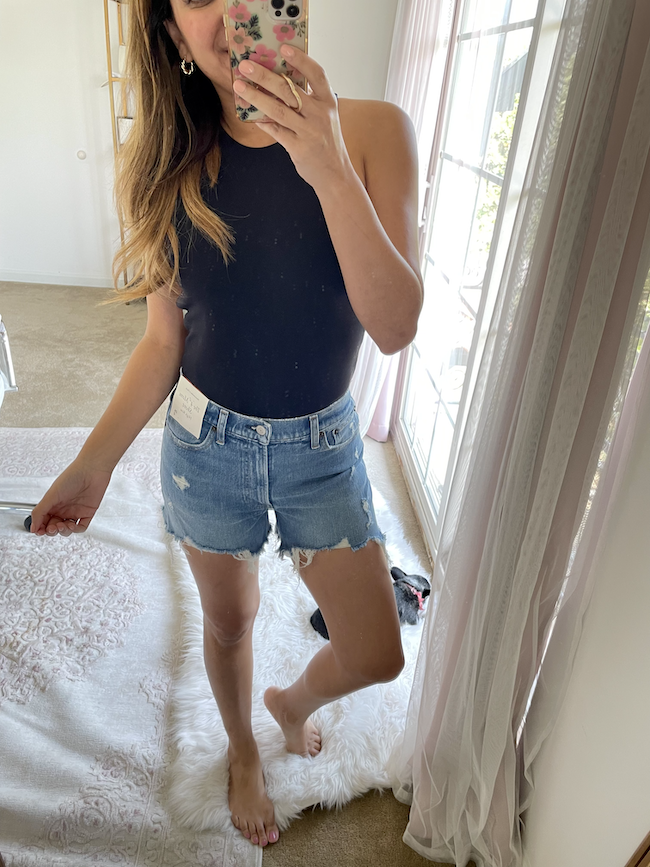 If you're looking for a longer length, the 4-inch mom short is a great pair to try. They're comfortable but do feel a bit stretchier than the traditional Mom Short, but it may be the fabric is different on this particular wash.
These fit true to size and I would prefer to size down if it were available.
Abercrombie 80s High-Rise Mom Short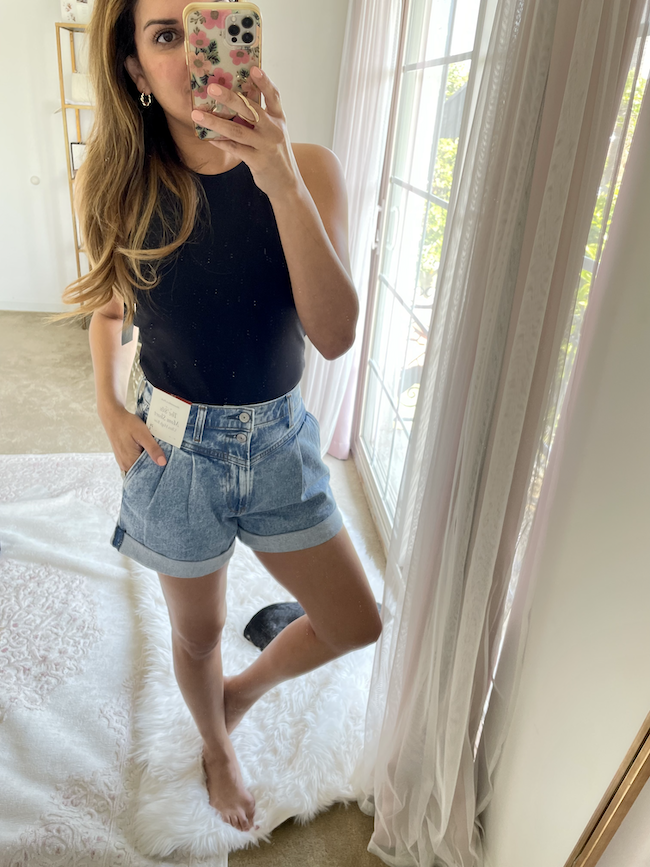 If you're into the 80s trend then you need to grab these 80s high-rise shorts! They are so adorable and such a fun fit.
The shorts are cuffed (sewed on, you can't unroll) and feature two buttons on the waist. They are a true high-waist fit and are flattering on the bum, too.
Abercrombie Mid-Rise Mom Short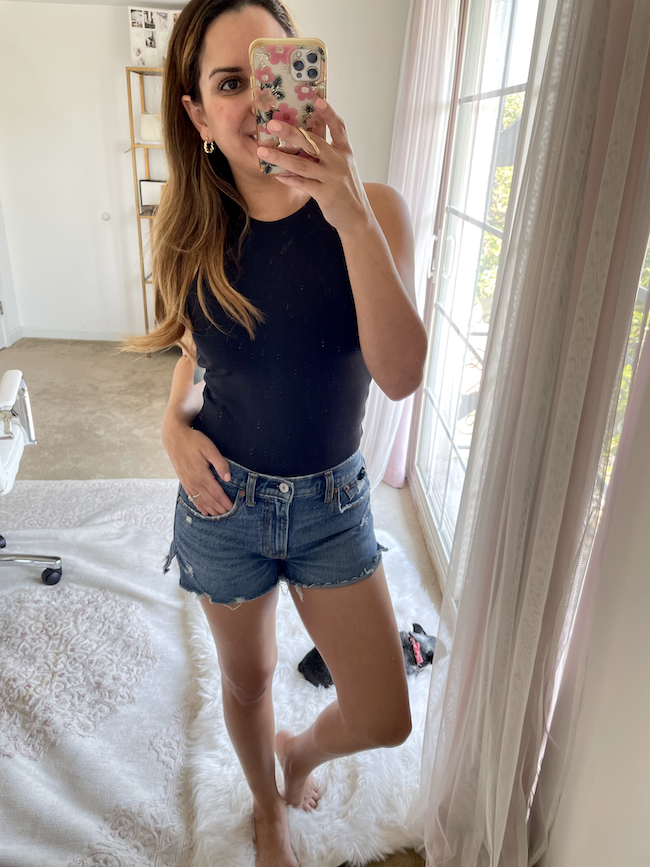 I didn't think I'd like the mid-rise short but I ended up loving these, too! They are a true mid-rise so they're still pretty comfortable, even if you're used to only wearing high-waisted jeans.
For a more comfortable and relaxed fit, I sized up to a 26 in these and would recommend doing so.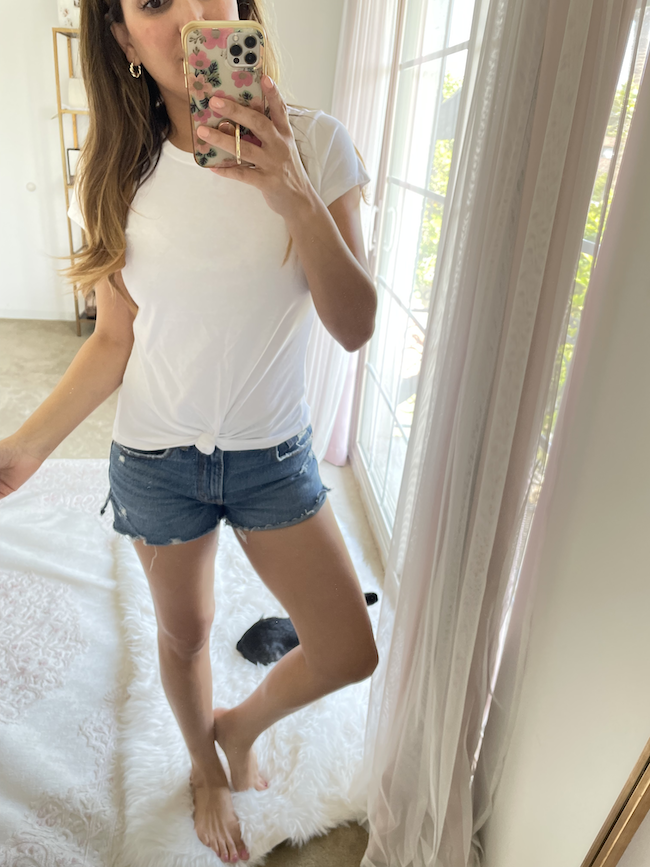 They also look great paired with this cute knotted crew tee, which also runs true to size. The tee is a really soft fabric and not see-through at all, making it another great wardrobe basic.
---
RELATED: I Spent $350 on T-Shirts. These are the BEST Picks.
---
A Few More Abercrombie Sale Finds
I've been having the absolute BEST luck at Abercrombie lately so I had to include a few other finds and favorites that are currently on sale!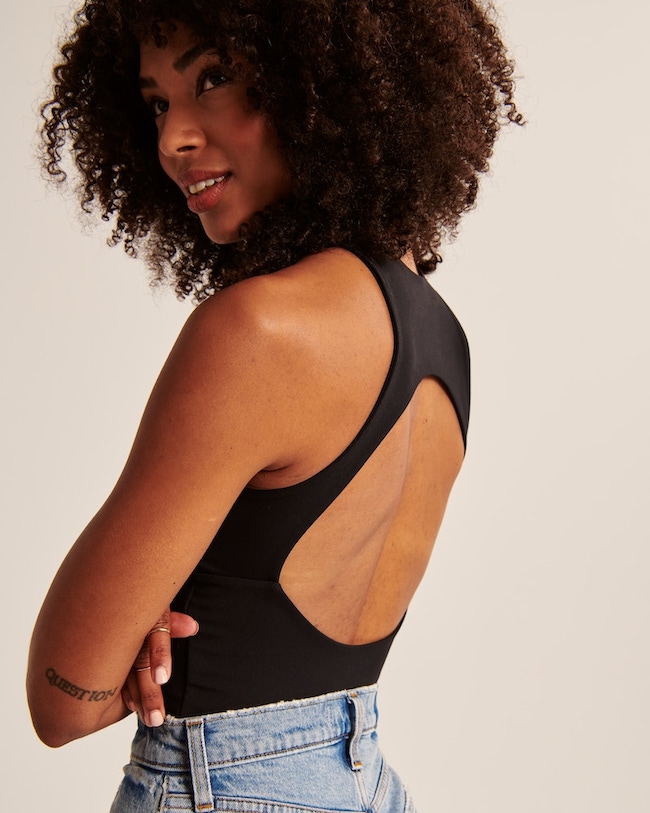 First up is this open-back bodysuit I'm wearing in all of the photos above. The fabric is incredible, it is SO soft and flattering and I am thinking of grabbing it in another color (it comes in 4 sizes). Plus, it's only $33 on sale!!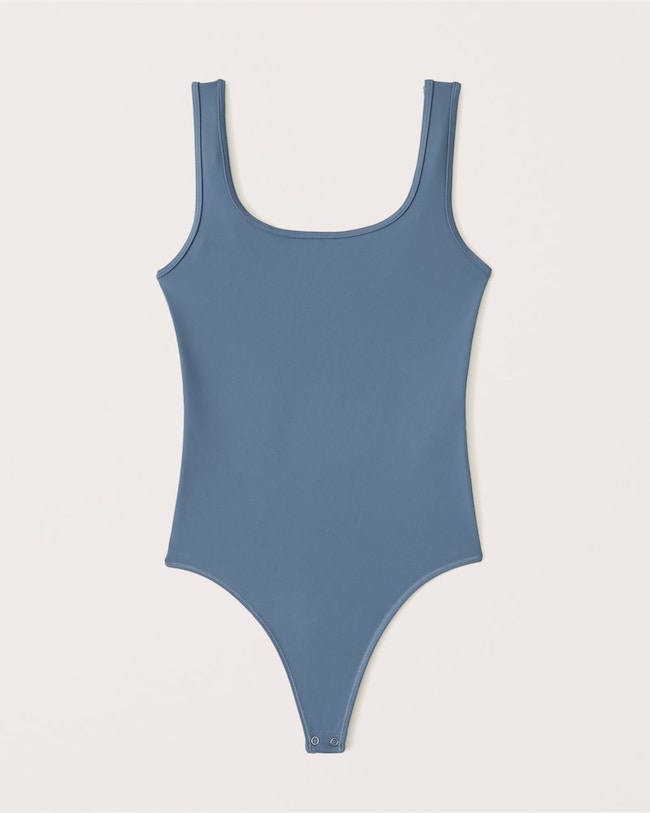 I also own this 90s seamless bodysuit which is a great basic to have in your wardrobe.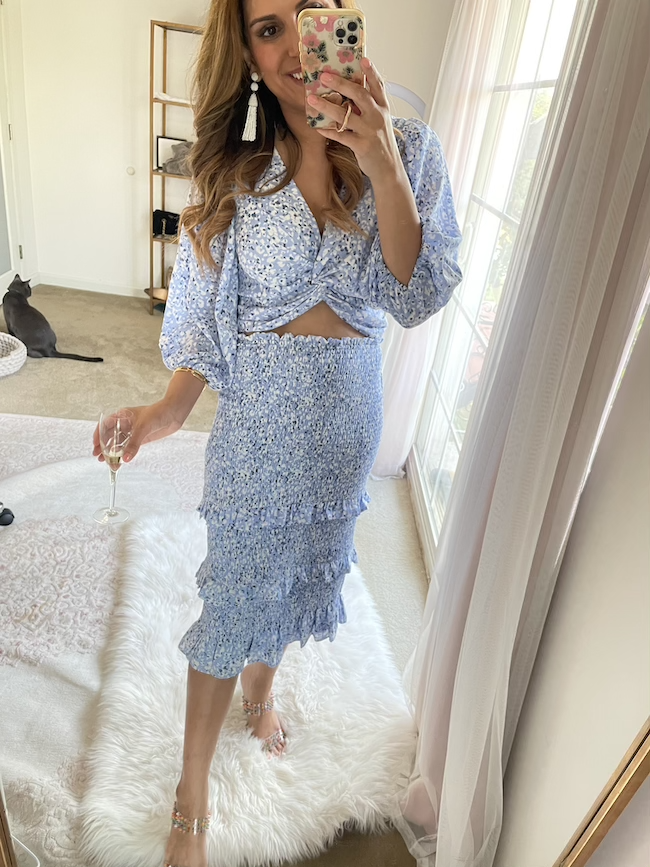 In the spring, I grabbed this gorgeous puff-sleeve top with the matching smocked skirt. It's a great set but sold as separates! You could easily style this top with white shorts or the skirt with a white crop top. Either way they're both really beautiful pieces. (I grabbed the skirt in Petite).
---
RELATED: Spring Abercrombie Try-On Haul
---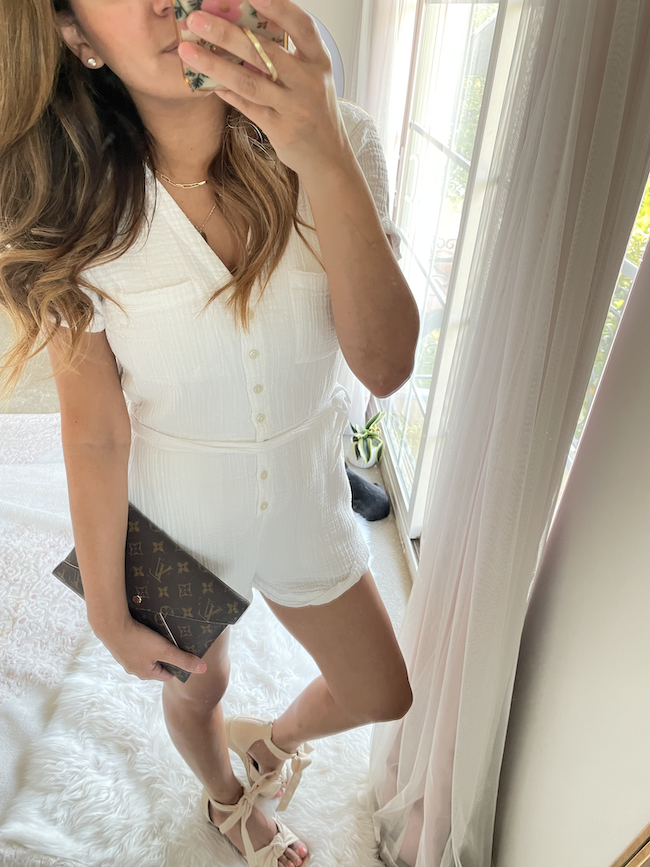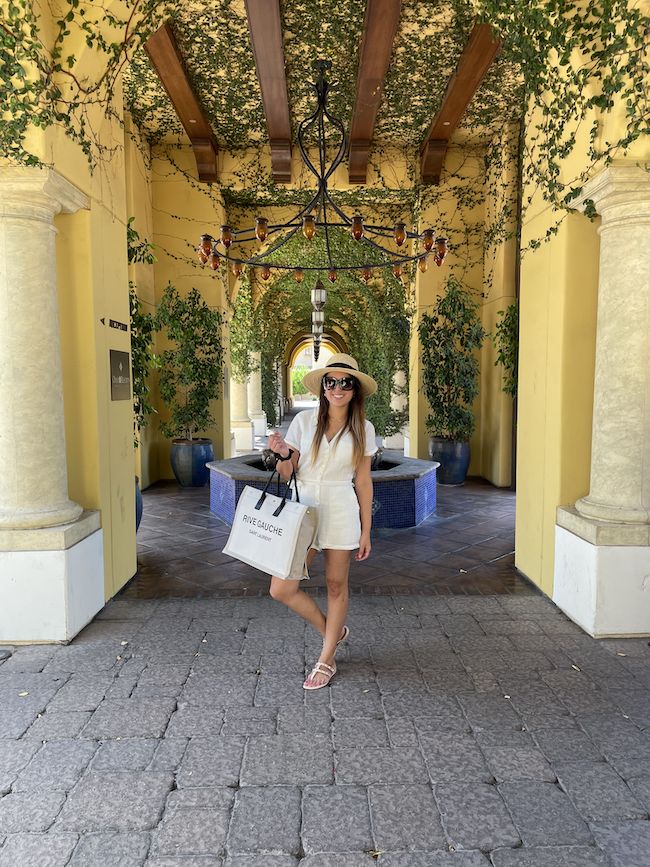 This cute linen utility jumpsuit has also been a summer favorite. It's available in two other colors and a great staple piece that's timeless.
Lastly, I'm OBSESSED with this black romper, it's SO soft and so cute! It would look great styled with sneakers or sandals and topped with a denim jacket come fall.
Common Abercrombie Jeans Questions and Concerns
Do Abercrombie denim shorts stretch out? Nope! I can't stand when shorts stretch out a ton and these don't stretch out.
How is the Denim Quality? I'm happy to report these are not that crazy-stiff denim fabric. I'm not personally a fan of that and they've held up well so far.
Should you size up in Abercrombie shorts? You could go either way, at least I could. I typically order my size or one size up, depending on how "loose" I want them to fit. A few things I look for:
Overall comfort
Extra fabric
If I want to be more comfortable, I will size up UNLESS there is fabric bulking in some places. Then I will stay in my true size.
Do Abercrombie jeans shrink? Nope! I haven't had a problem with Abercrombie jeans shrinking. I wash them in cold water and air dry them as well.
In general, it's best to try to not wash your jeans very often if you can help it.
FINAL THOUGHTS
One of the biggest reasons I'm really liking Abercrombie shorts and denim is because they don't GAPE in the back, which is one of my pet peeves when it comes to shorts. I find it extremely difficult to find jean shorts that fit my waist without strangling my thighs. These also are really affordable!
---
Have you tried Abercrombie denim yet? What do you think?