Are Skinny Jeans Out of Style? Here are 5 New Jean Trends to Try
Are skinny jeans out? It took SO long for many of us to even get on board with skinny jeans, that now it's hard to believe we're now wondering if skinny jeans are still in style!
But we all know fashion trends come and go and as far as skinny jeans go, they've been in style for quite a long time.
If you're ready for something fresh, you'll love these top jean trends for fall.

More of a video person? Check out the 3TV segment below!
Utility Jeans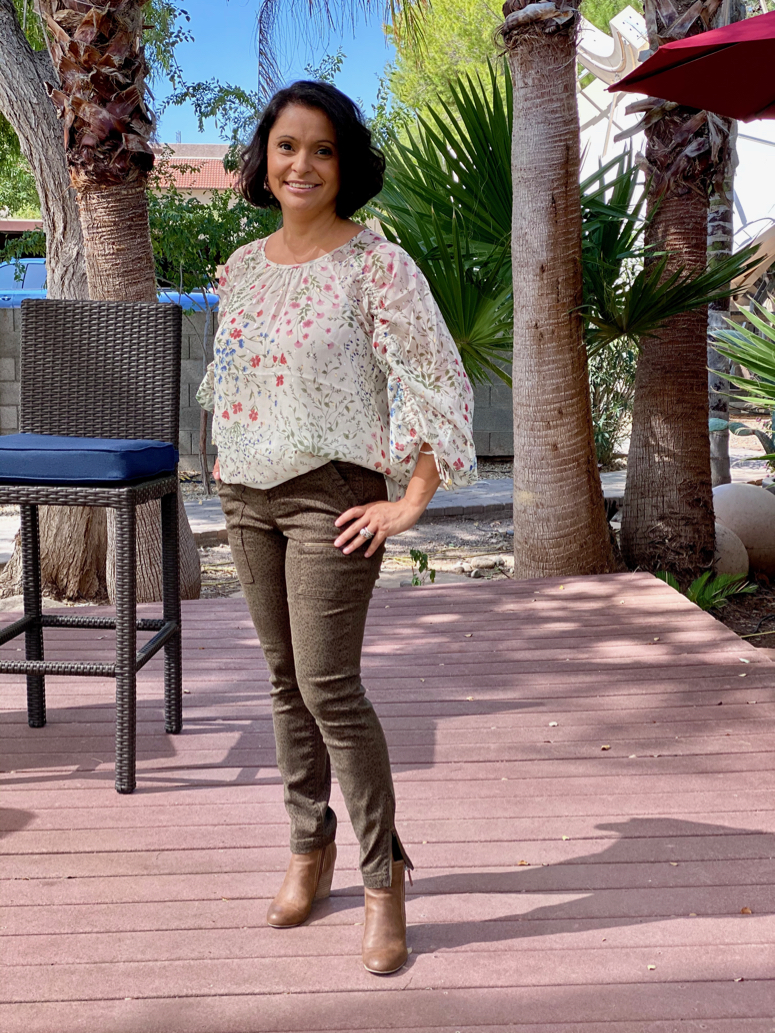 The new cargo pant, the utility jean, is a strong fall jean trend.
This updated cargo-pant style usually has many pockets and zippers, and come in all sorts of colors, too.
They're more casual by nature and since the denim isn't as thick as a traditional jean, they're also much more breathable.
HOW TO WEAR THEM:
Style your utility jeans with cute wedge sneakers for the day, and sandals or booties for a nighttime look.
---
RELATED: How To Wear Mom Jeans, the Ultimate Guide
---
High-Waisted Flare Jeans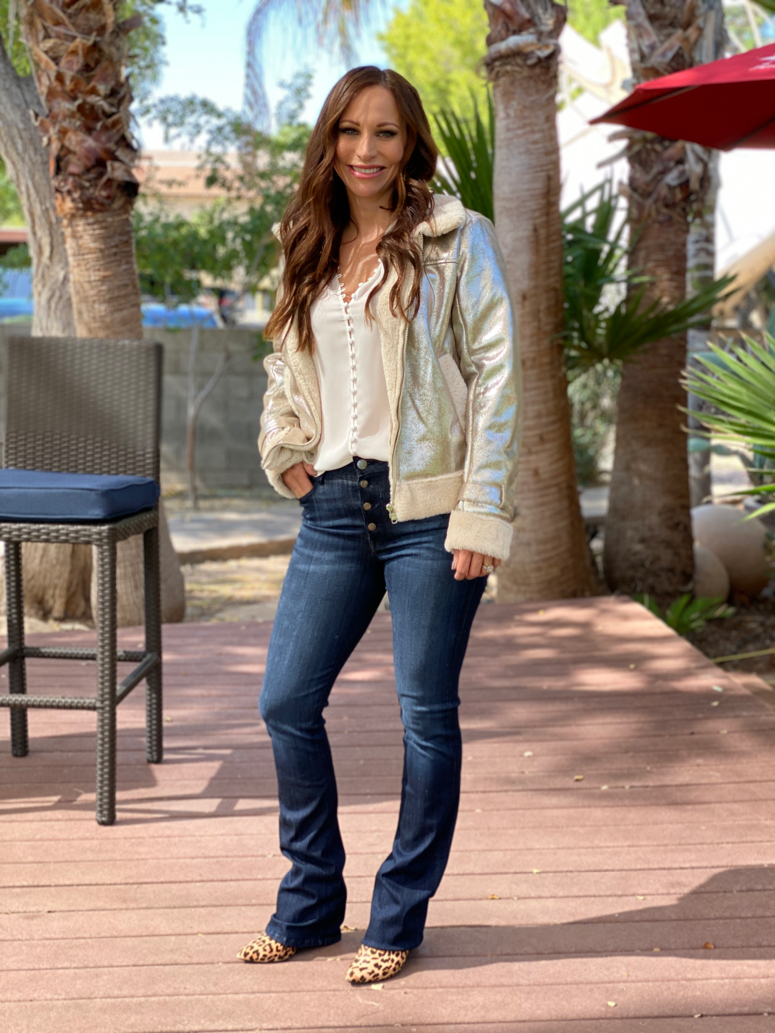 Flares, bootcuts and high-waisted wide-leg jeans are back! And friends, I am SO here for it.
These jeans are so flattering since they lengthen and elongate the legs. If you're only looking to update your wardrobe with one jean trend this fall, a high-waisted jean like this should be it.
---
RELATED: How to Wear Jeans with Ankle Boots (with Pictures!)
---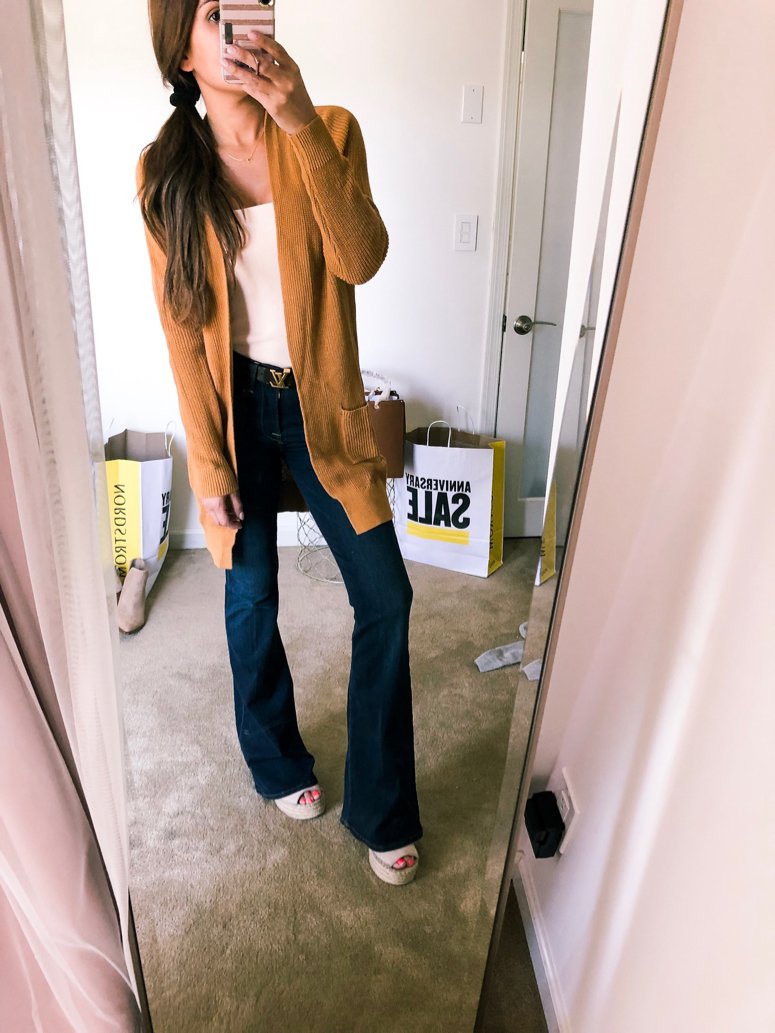 HOW TO WEAR THEM:
Wedges boots and heels work well with this jean, which can also be worn just as easily with a sweater as a casual cami. Look for a cropped jacket to show off your waist.
Animal Print Jeans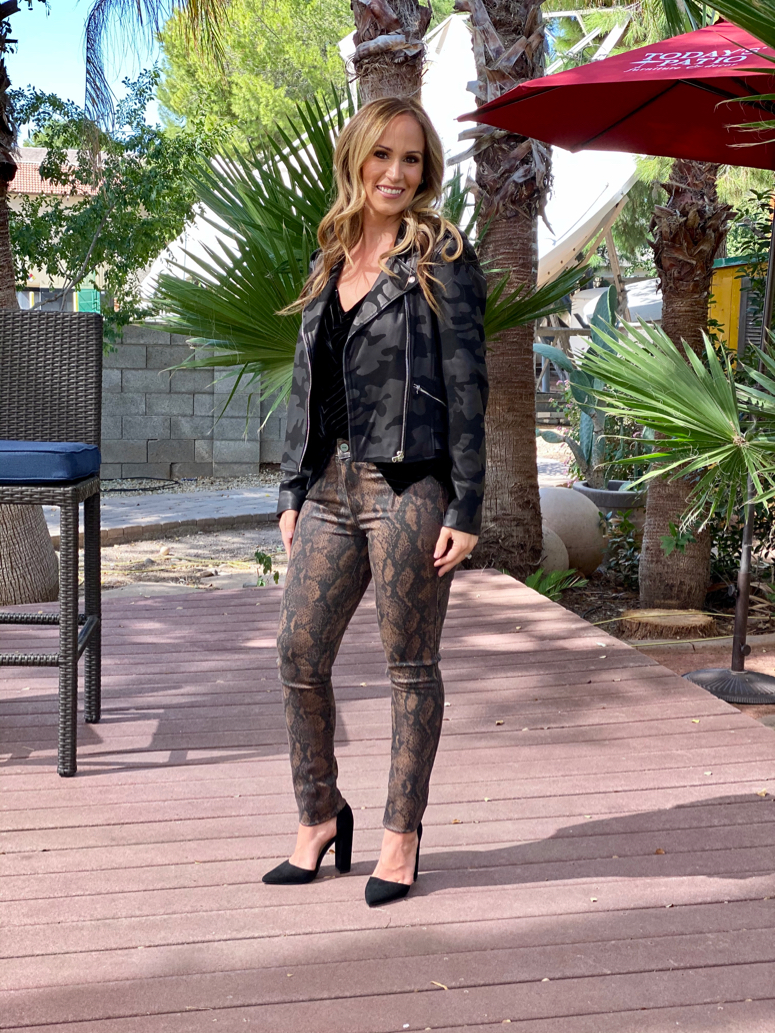 Animal print is a huge trend this fall, so it's no surprise it's a hot fall jean trend, too!
From cheetah and leopard print to snakeskin jeans like these—in all sorts of colors—this trend is, well, wild.
This look is fab for date night or a girl's night out; dress it down with a cute oversized sweater like this one.
HOW TO WEAR THEM:
Experiment with different colors when it comes to this jean trend. And avoid mixing prints unless you're truly an expert.
---
RELATED: 5 Ways to Wear Animal Print this Season
---
Embellished Jeans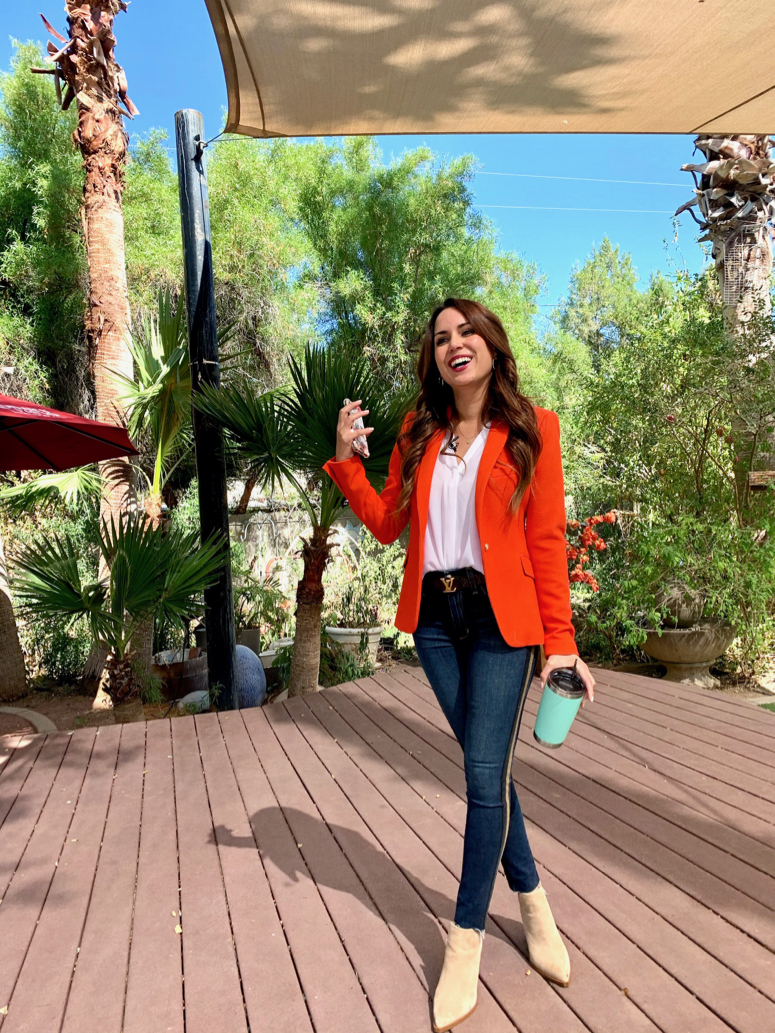 If you're wondering if skinny jeans are still in style, and refuse to let them go, look for an updated pair like this season's embellished jeans.
From racing stripes to sequins like mine and even actual jewels, skinny jeans that are embellished are quite a popular fall jean trend.
HOW TO WEAR THEM:
Let these statement jeans do the talking and stick to a basic top.
New Skinny Jeans: Raw Hems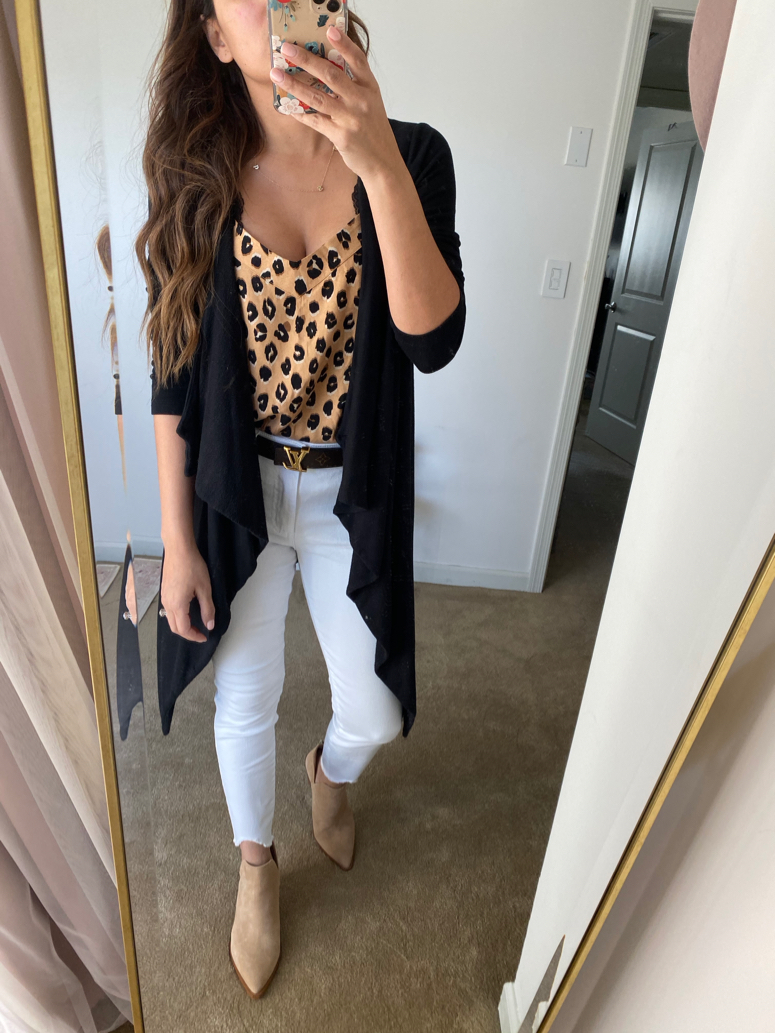 Asking if skinny jeans are out is an unfair question; instead, look at the new, updated ways we're seeing skinny jeans!
One of the most popular fall jean trends that's still going strong is raw hems and asymmetrical skinny jean hems. It's a new look for this denim style that isn't going out of style anytime soon.
HOW TO WEAR THEM:
These jeans are all about showing off the them, so don't pair them with shoes that cover them up! Stick to booties, heels and sandals that truly show off the hem.
---
What are some of your favorite fall jean trends? And are you still wearing skinny jeans this season?
This post was featured on Links à la Mode fashion roundup by Independent Fashion Bloggers.
More fashion articles:
SPONSOR: Amazon's Shopbop, AG, MCM Bags, Sorel Shoes, Avec Les Filles, custommade, Eckhaus Latta, Outerwear, Boots, Modern Pearls, Men's Madewell