The Best White Jeans that Aren't See Through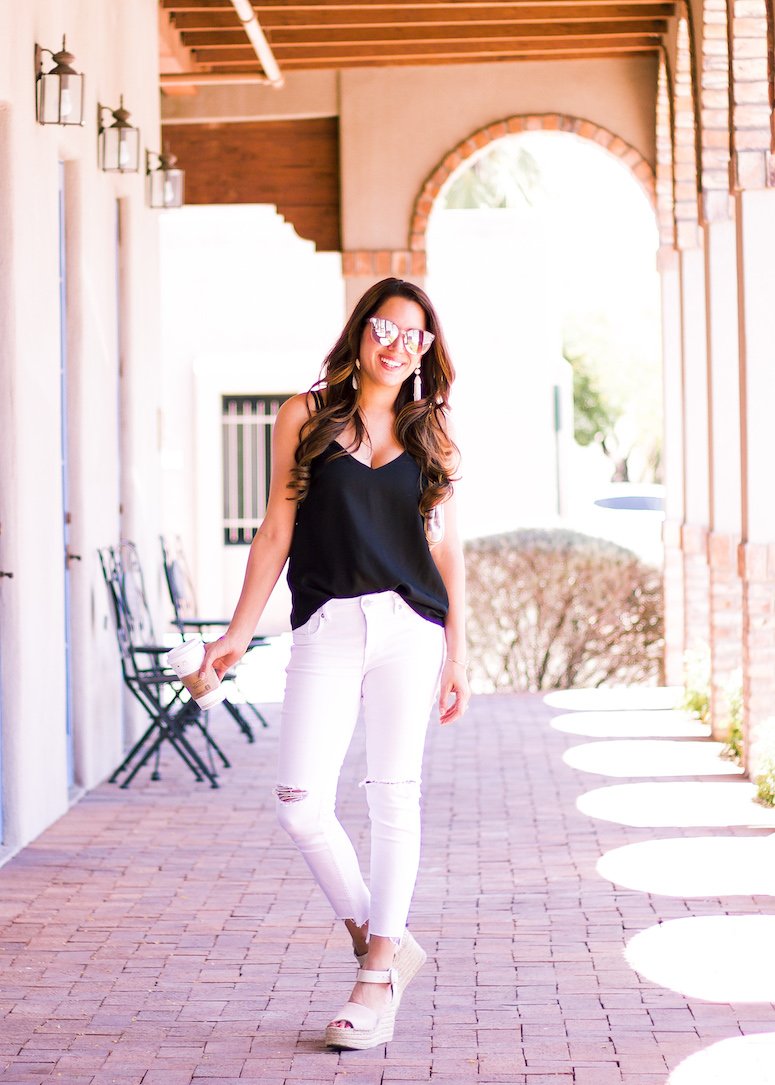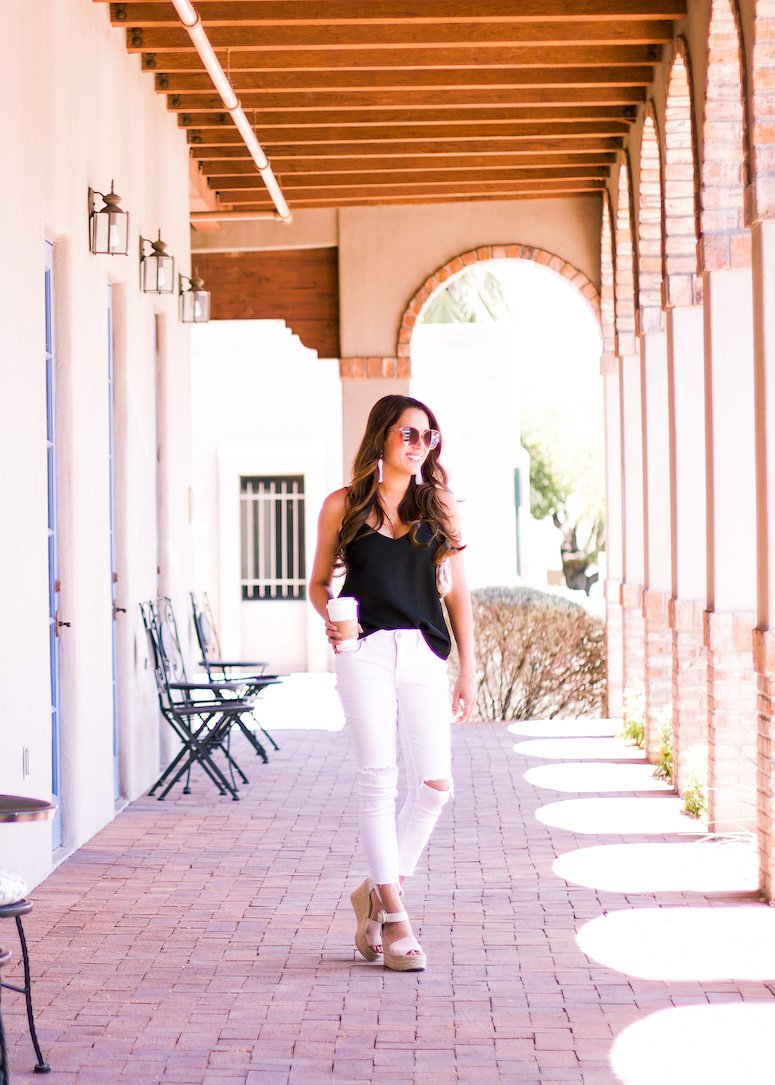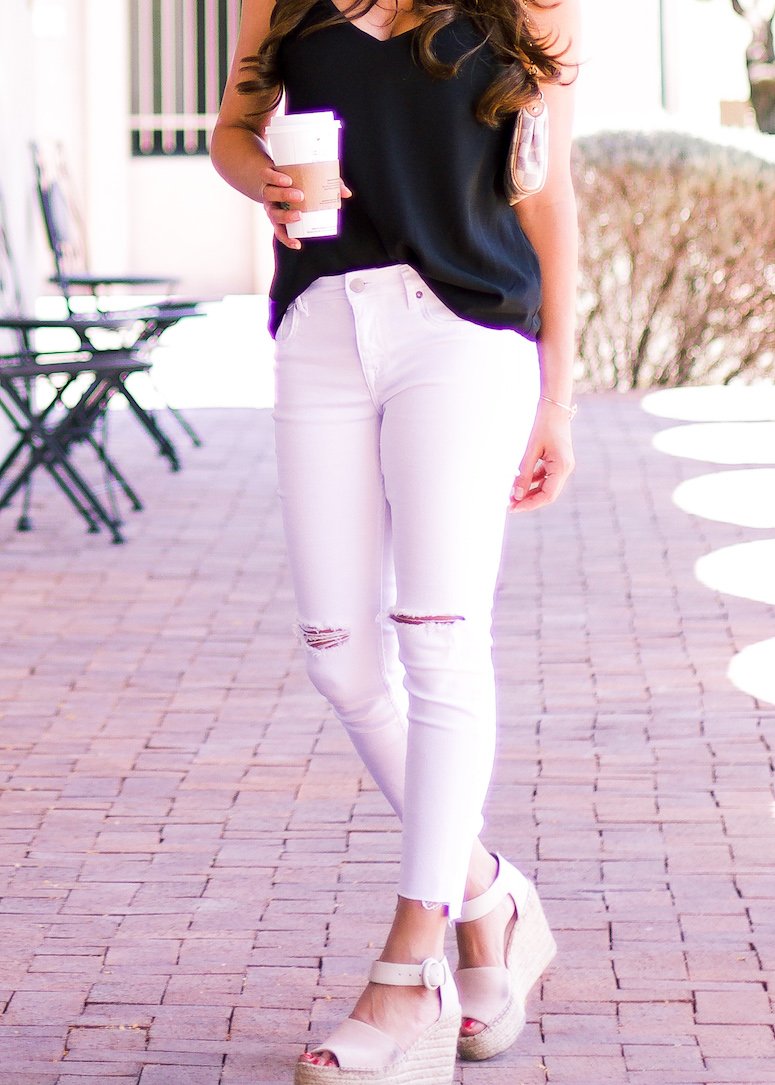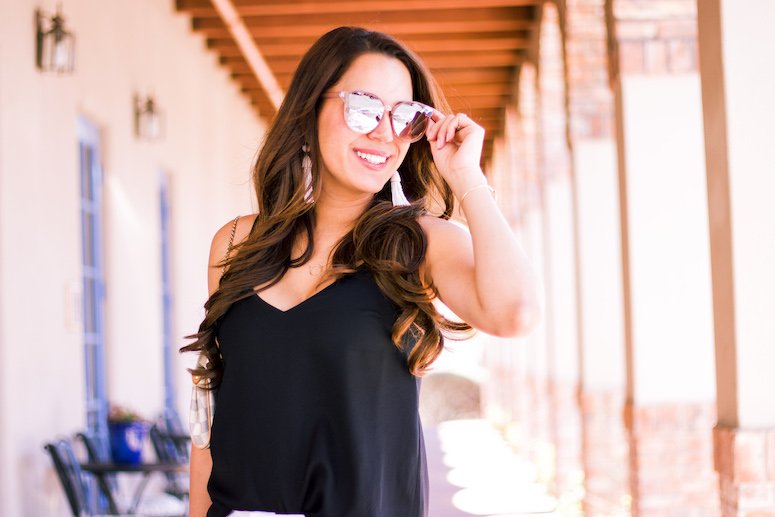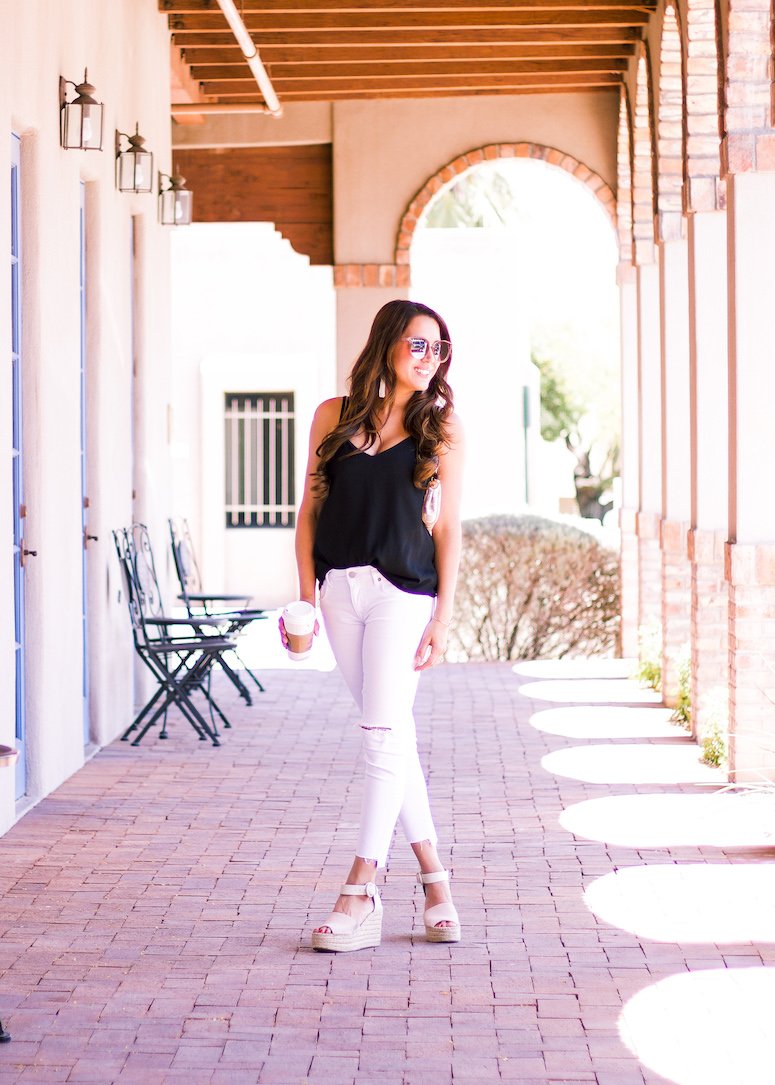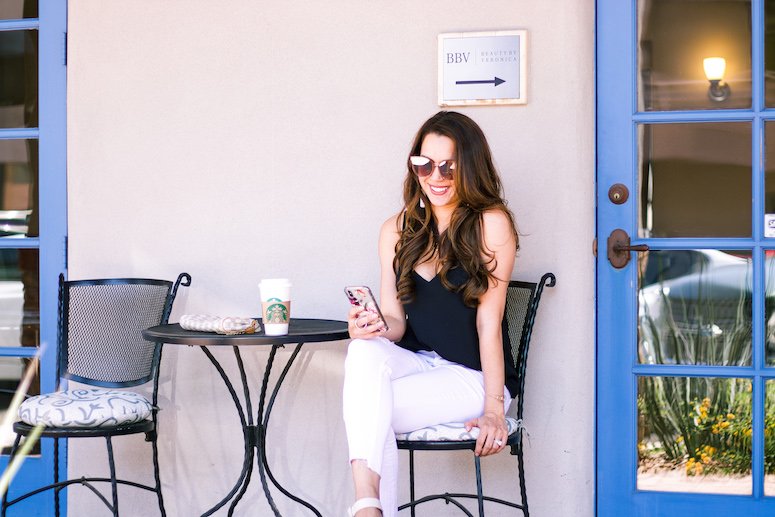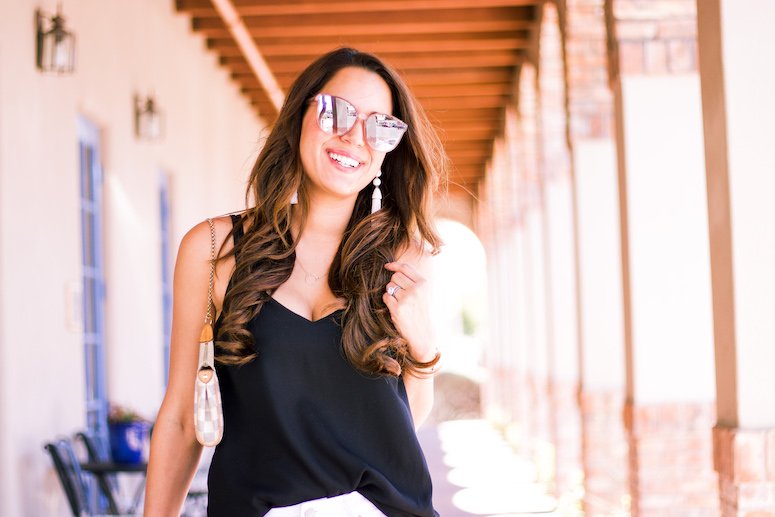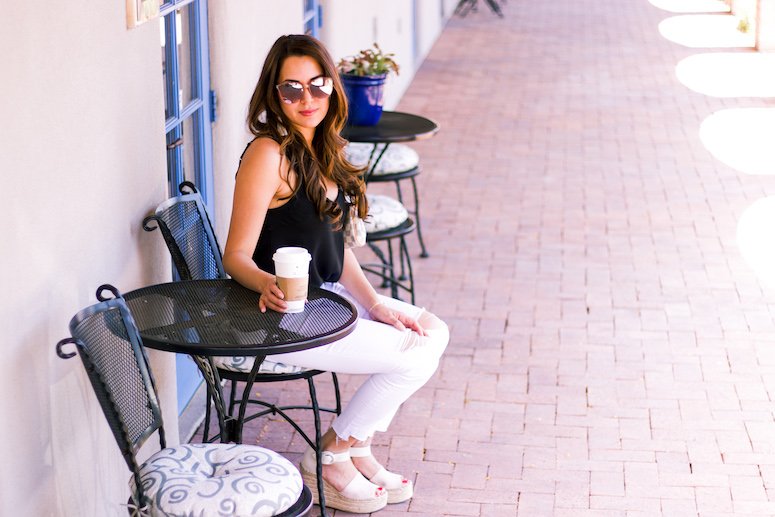 I'm stoked; after hunting for what seems like forever I found the best white jeans that aren't see through! And they're under $50. Total win.
I am as picky as can be when it comes to white jeans. It's just SO hard to find a pair that's flattering; I hate when white jeans are see through; I hate when they bunch; I hate when you can see pockets. I was also searching for a pair that was cropped and distressed and comfortable. I know, long wish list!
So I was super happy when I found these white skinny jeans at Nordstrom Rack the other day. And they're $36!! If you're also shopping for white jeans that aren't see through, here are a few tips. Because this really is a special fashion item that's hard to find!
The Best White Jeans that Aren't See Through

Look for Faux Pockets
I typically loathe faux pockets. I mean what's the point, I want a freakin pocket! But I can't stand when you can see the pocket lining on white jeans. Solution? Faux pockets! For cute white skinny jeans, I'll make this exception.
Size Up
This isn't a time to be vain about labels, size up for your white jeans. White just has a way of showing, well, every little crease, dimple, etc. so this isn't a pair that you'll want hugging crazy-tight. Well, at least I don't. I was able to size up in this pair without them gaping at the waist–score!
Consider Distressed
Personally, I prefer a pair of distressed white skinny jeans over a clean look. I do think it helps it look a little more like denim and less like a tight white pant.
This look may be a little "basic" but hey, I'm ok with that! Oh and these sunnies are just $14. I keep seeing cute pairs in the Nordstrom BP section and grab them whenever I'm there! I used to only buy really expensive designer sunglasses but S keeps breaking them so I'm doing the cheapies for now.
For more posts like this, join my email list and I'll send you a free e-book on my best effortless style secrets.