Off the Shoulder Black Dress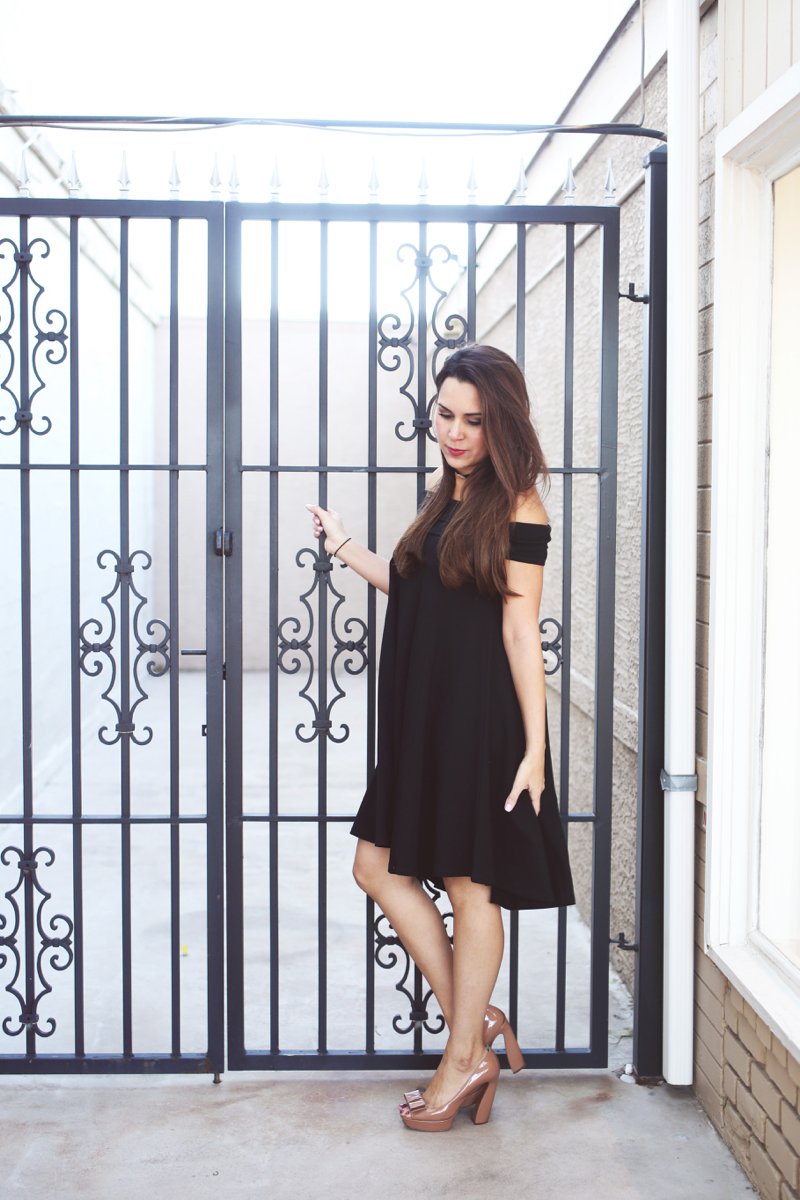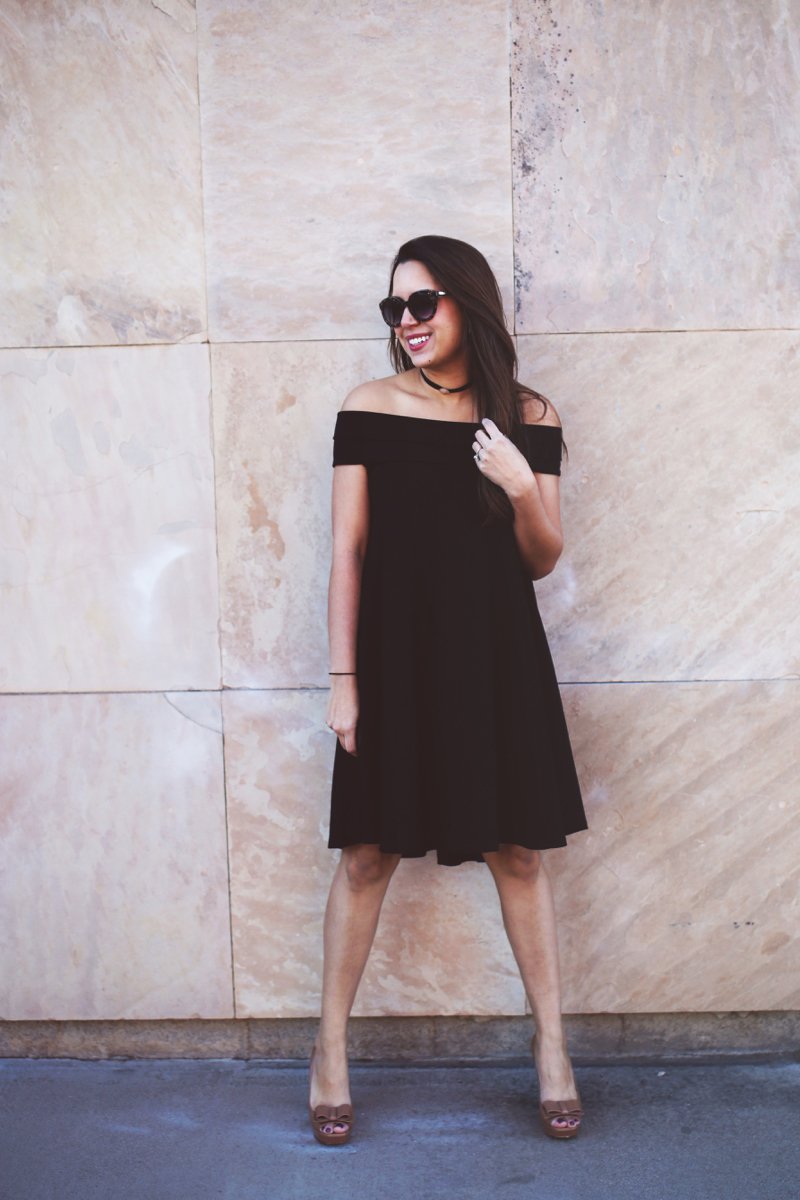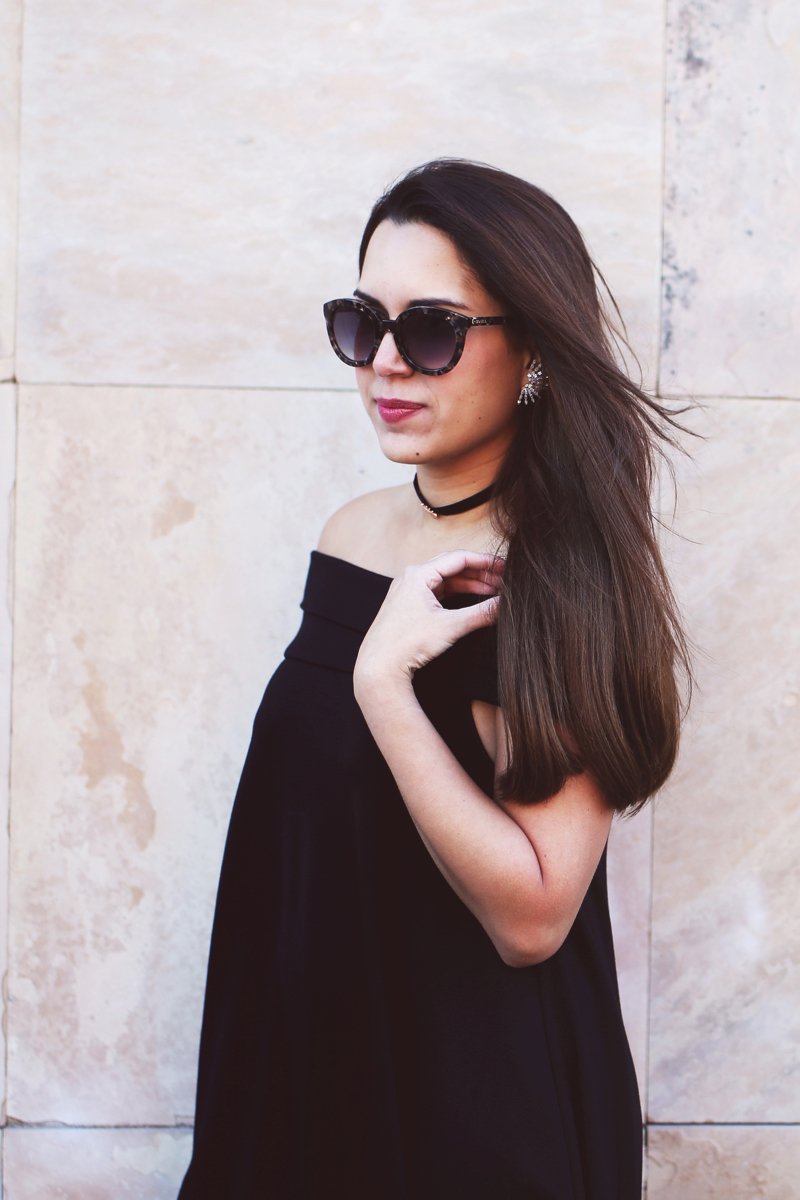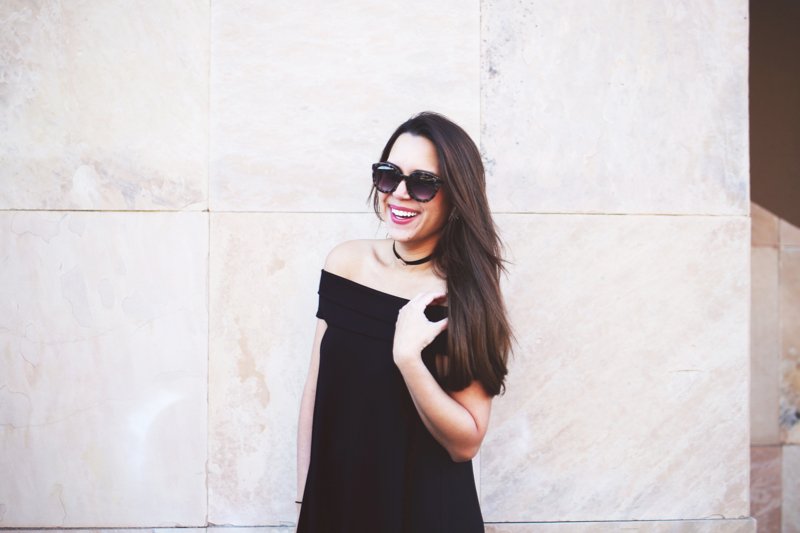 {Choker + earrings: c/o Jetzy's Jewelry. Sunnies: c/o Sonix. Dress (40% off!!): Leith.}
I picked up this off the shoulder black dress a few months ago and am love, love, loving it! It's now 40% off (under $40!) is a great material and has plenty of stretch. Plus it's totally bump-friendly and has a fun, swingy style. I was really surprised with the fabric quality of this off the shoulder black dress, it's nice and thick. But my favorite part is this dress has pockets! And really, it's so hard to resist a great LBD with pockets.
An off the shoulder LBD is a great way to update your little black dress with one of this season's hottest fashion trends. And there are plenty of affordable options, too. From swingy styles like this one to body-hugging LBDs, there are so many cute off the shoulder little black dresses to find. I've linked to this outfit + some of my favorite off the shoulder black dresses below.
I'm also completely obsessed with these earrings and this choker from my friend over at Jetzy's Jewelry! I haven't been one to embrace the choker trend just yet but admit it's the perfect complement to this off the shoulder style. The earrings are rose gold and have such fun flare.
Shop the Post

Shop Off the Shoulder Black Dress