The foundation of any good wardrobe is solid fashion basics. And I've found a slew of great ones on Amazon!
Why Amazon Fashion? Well, I've done several great hauls and love the convenience factor of free two-day shipping thanks to Amazon Prime.
But it definitely took a while to get the hang of shopping on Amazon. (In fact, you can find my top 10 secrets for finding cute clothes on Amazon here.)
Yes, there's a little bit of trial and error involved. But these fashion basics from Amazon are definitely must-have pieces every woman needs in her wardrobe!

With great fashion basics, you'll be able to create so many outfits. From trendy ones to classic outfits, too.
The Best Fashion Basics on Amazon Fashion
The Basic Tee
Everyone needs a great tee in their wardrobe. Good cut, good quality and good fit will have you looking put together vs. total "frump".
I have a roundup of some of my favorite T-shirts from Nordstrom here. But am SO happy I found this one from Amazon.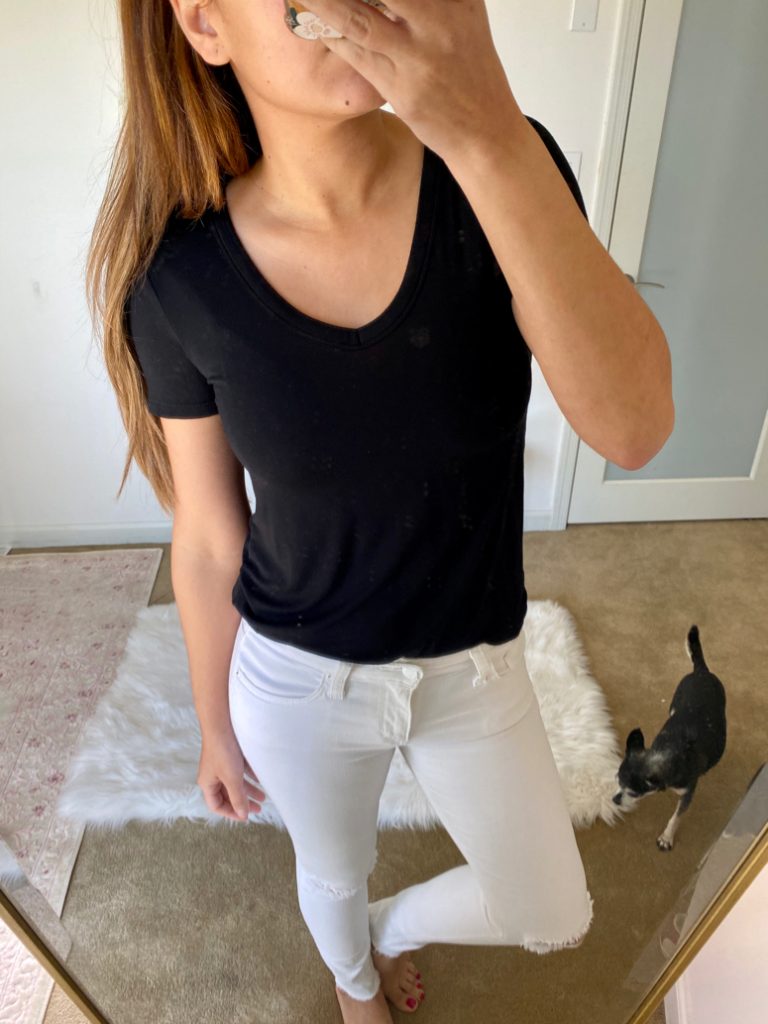 This V-neck tee from the Daily Ritual line is incredibly soft, well-cut and a perfect fit.
This tee runs true to size; I'm wearing an XS but will also order it in a small for a more relaxed fit.
They also come in two-packs! And for under $15, they're definitely worth stocking up on.
The Comfiest Jumpsuit
I am absolutely obsessed with this Daily Ritual jumpsuit from Amazon!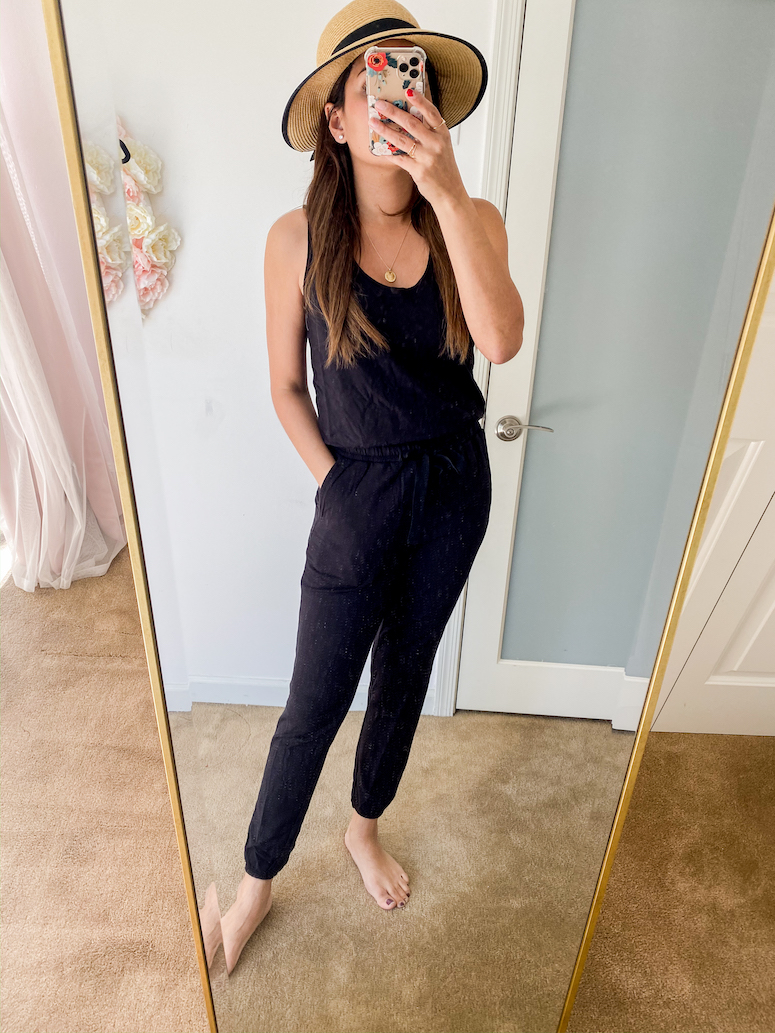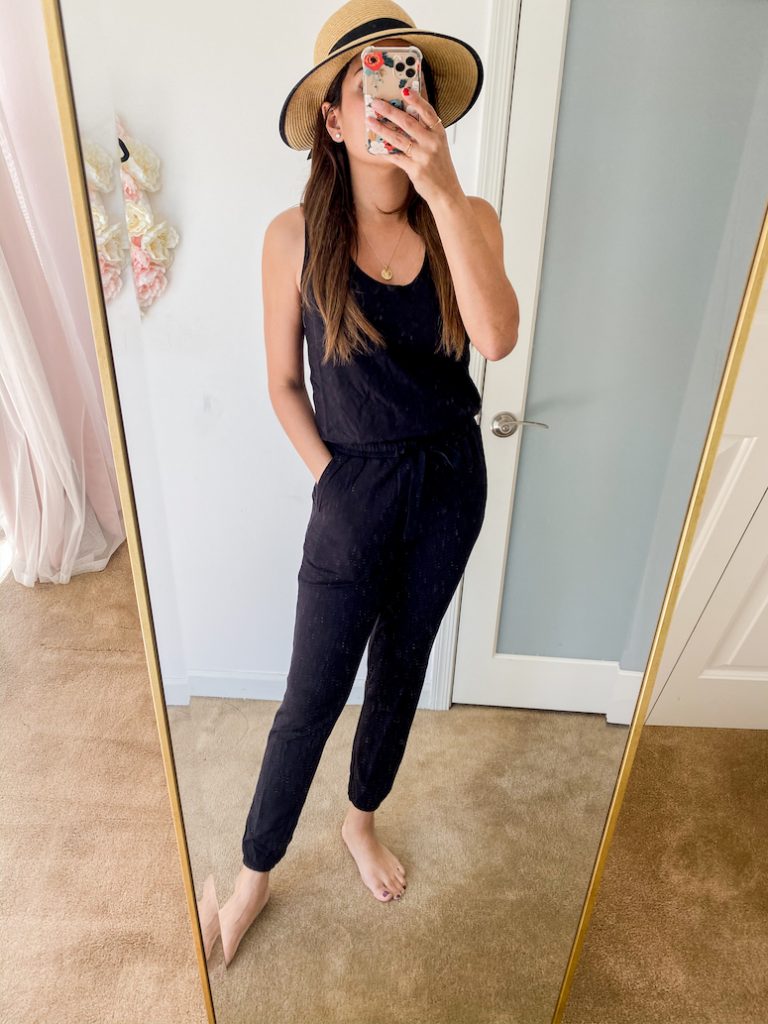 Like the tee, it is crazy soft and oh-so-comfy. It basically feels like you're wearing pajamas, which is perfect for that work-at-home life.
This jumpsuit comes in three colors, and I liked it so much I grabbed it in both black and grey. It also has pockets and is lined so it isn't that cheapie material at all.
The Little Black Dress
It's no secret every woman needs a great LBD in her wardrobe. And this one from Amazon Fashion is SO good.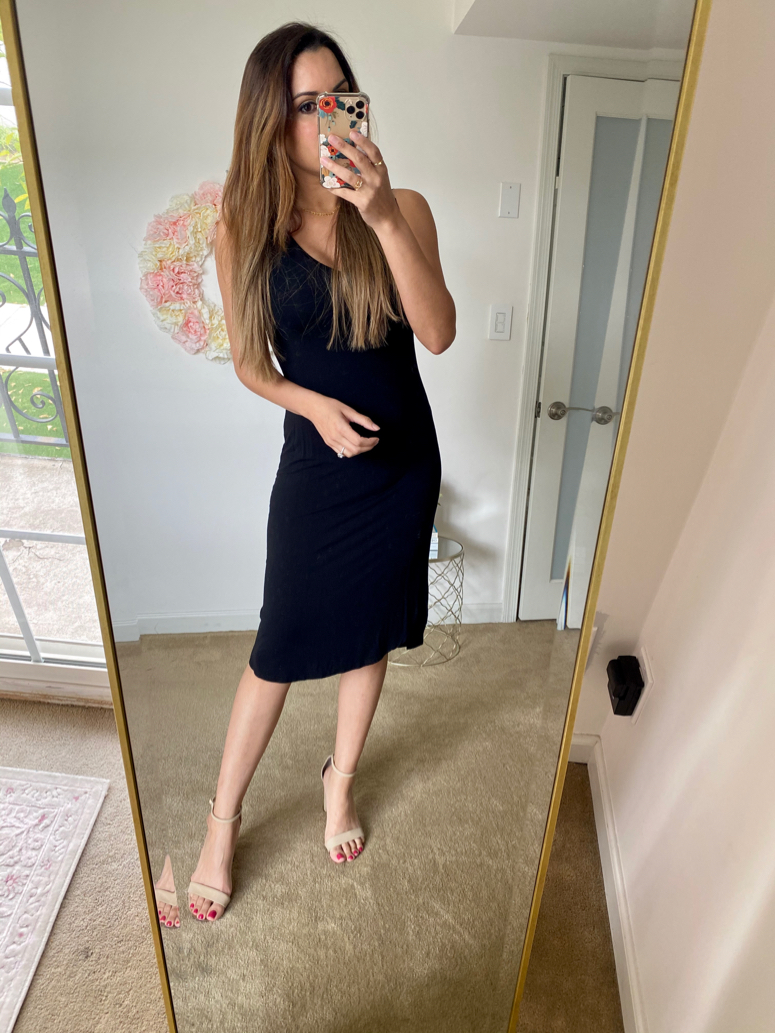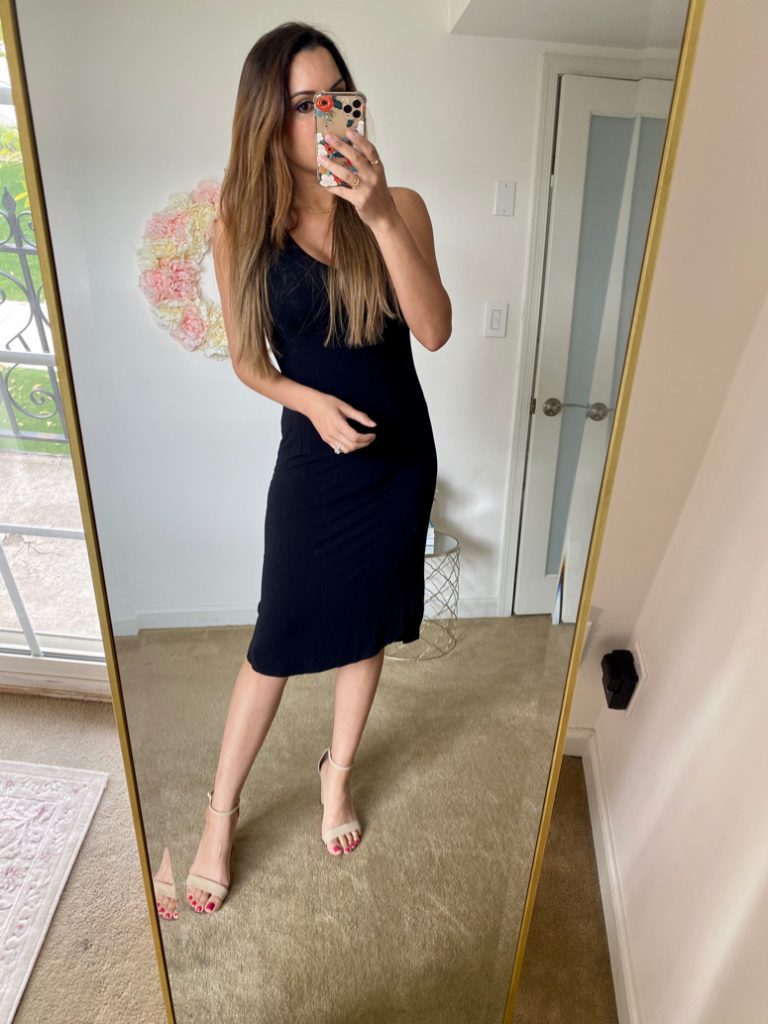 Again, the fabric is incredibly soft and it's a sleeveless V-neck cut that is easy to style multiple ways.
---
RELATED: How to Find Cute Clothes on Amazon
---
This dress can be worn on its own dressed up with sandals, or you could easily style it with a belt and blazer or layer it, too.
The material is not see-through at all, it runs true to size and is an incredible value for the price.
The Basic Bodysuit
This basic bodysuit first appeared in this Spring Amazon Fashion Haul. And really, it's another one of the great fashion basics every woman should have in her clothes for easy outfits.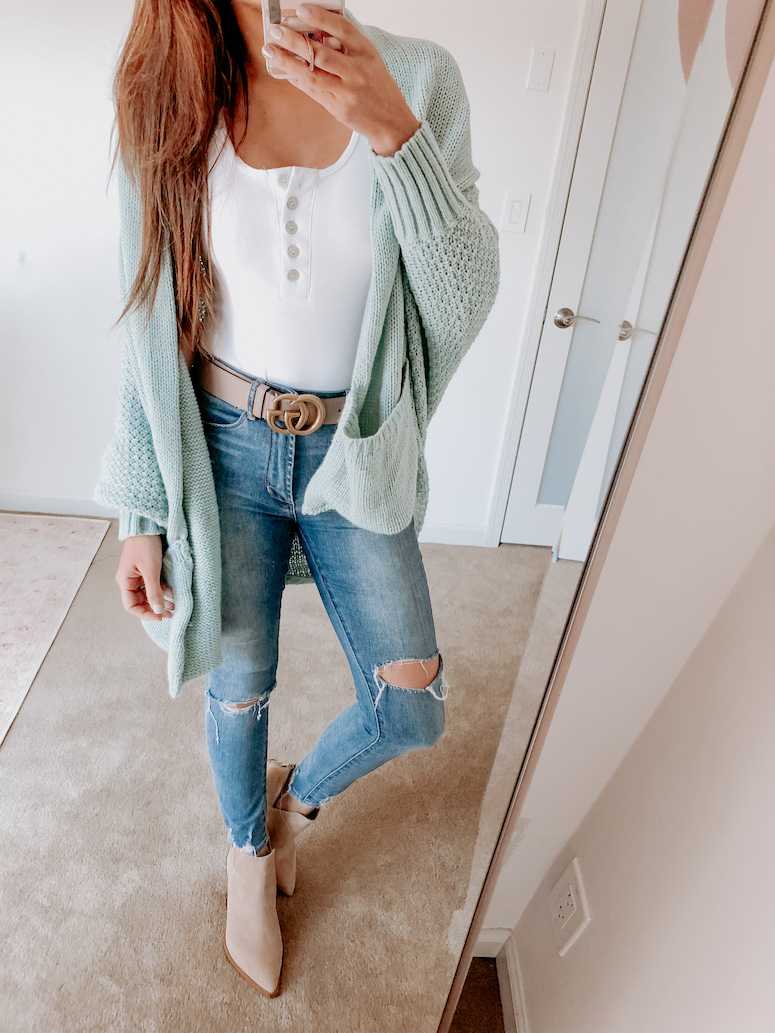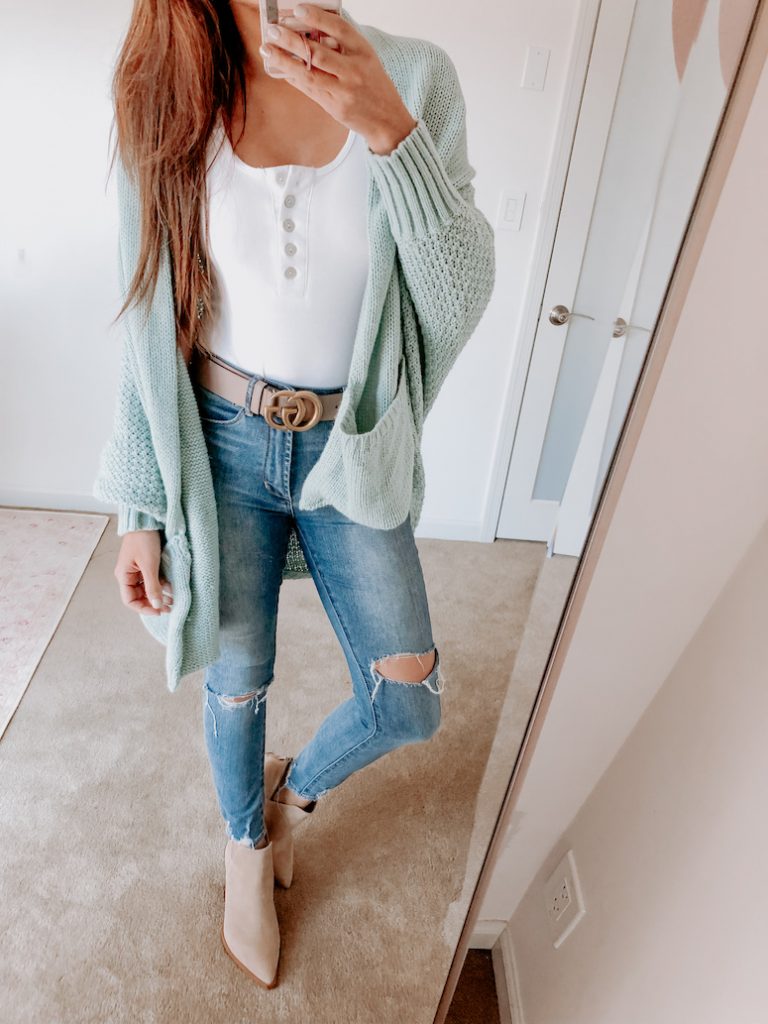 Bodysuits are easy to pair with high-waisted jeans and skirts. This one has a cute button-front detail and comes in multiple colors.
The T-Shirt Dress
There are a ton of great T-shirt dresses on Amazon (check out some of the best-rated ones here.) This oversized maxi one is one of my current favorites!
It's a comfy, cozy fit and has pockets. You can knot it at the bottom or leave it as is depending on what you like.
This dress also comes in multiple colors and runs true to size.
The Lace Cami
Just like a basic bodysuit, the lace cami is another must-have fashion basic. It adds a little something special to any "basic" outfit and is easy to layer to create multiple looks.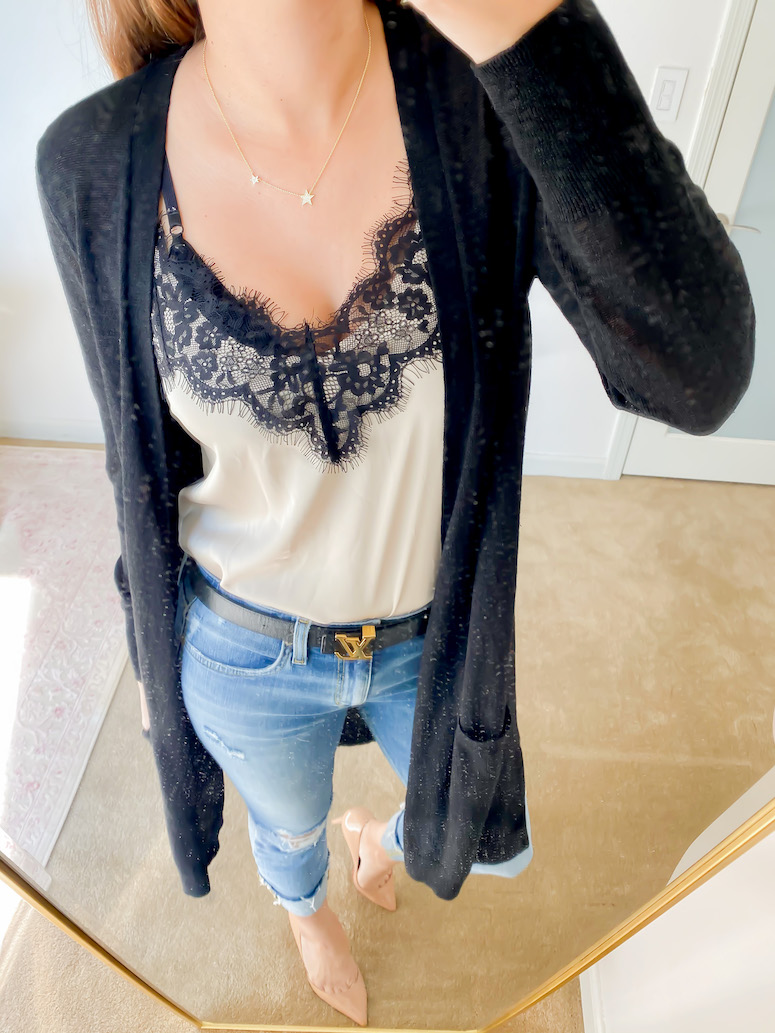 There are two lace camis from Amazon I have; this one from The Drop which is a gorgeous satiny material. I also purchased this one which is a great daily basic.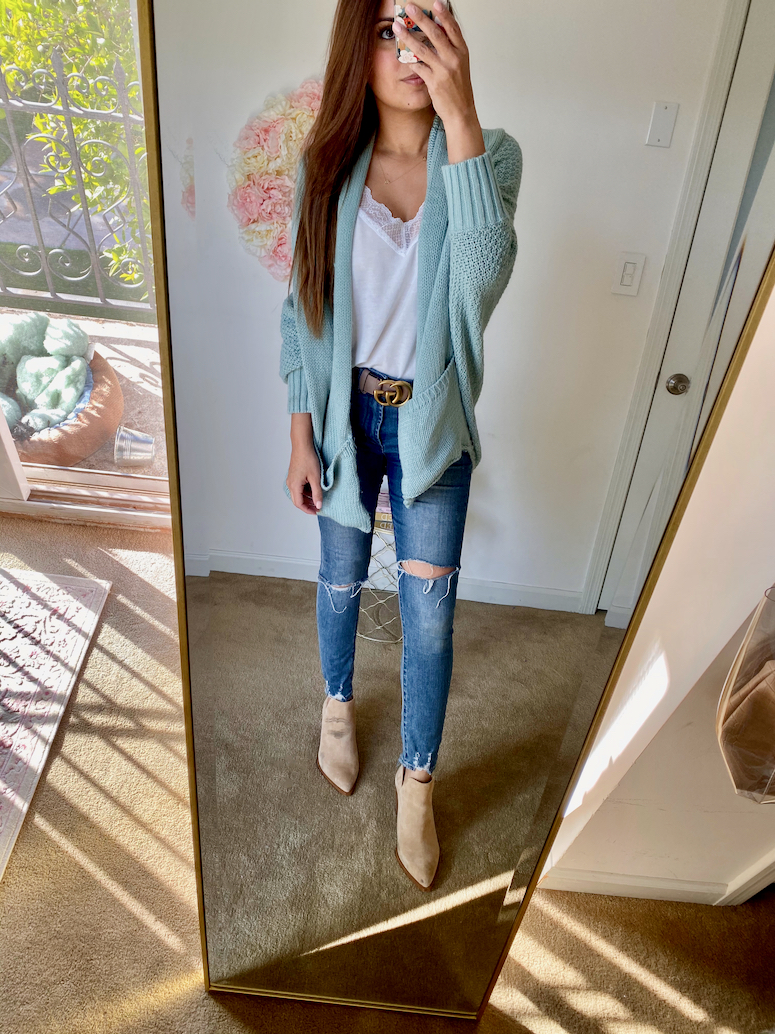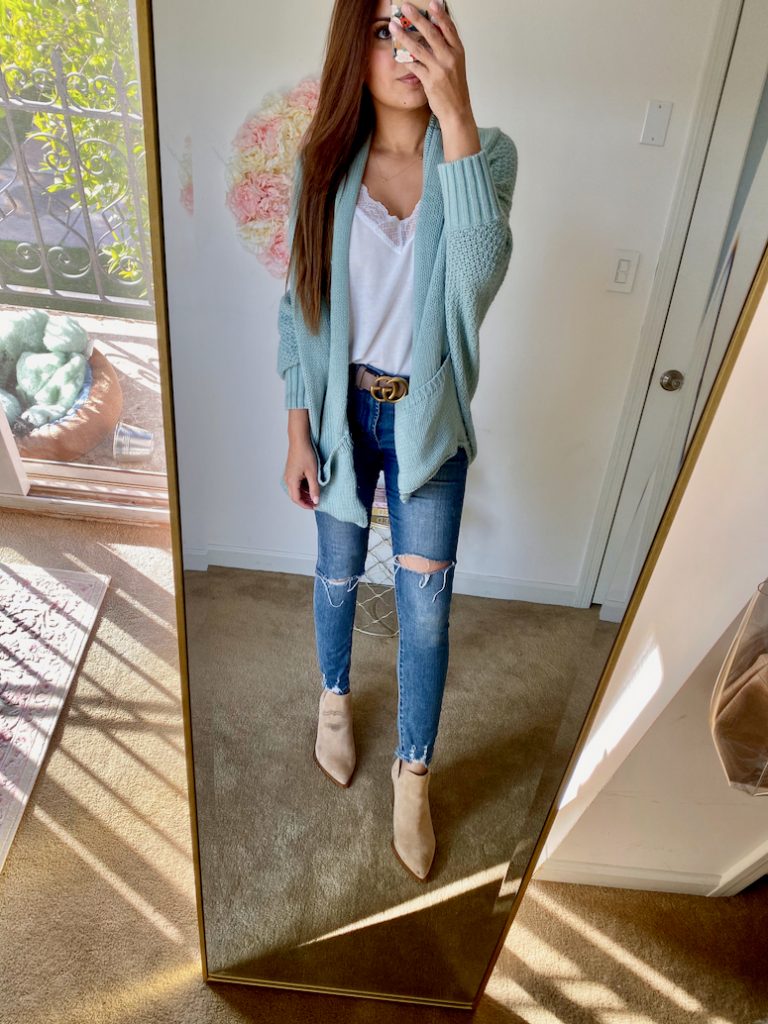 The white one is a bit on the see-through side, just FYI. I typically wear it with a nude bra and it's fine.
---
As I keep trying out more Amazon Fashion picks, I will continue to update this post. You can also always check out my Amazon storefront for current fashion picks!
I just ordered these cute jogger pants, and also consider them a fashion basic. I will "officially" add them to this post as well if they are a good fit.
---
What are some items you consider fashion basics you would add to this list? Let me know in the comments below!