If it Sounds Too Good to Be True, is it? An Honest SHEIN Review
Wondering is SHEIN legit? If you're looking for honest SHEIN reviews, you're in exactly the right place.
Here, you'll find a detailed review on SHEIN with everything you need to know about the fast fashion brand. From sizing details to the return policy and the biggest question people have, are SHEIN clothes bad quality? You'll find all that and more in this post.
Looking for something specific? Toggle the table of contents below to find the answer to exactly what you're looking for!
What is SHEIN?
SHEIN is a global online retailer specializing in fast fashion. It's mostly known as a trendy women's retailer, somewhat similar to the likes of Forever21 where you can get cute dresses, tops, accessories and more for crazy-low prices.
When I say crazy-low, I mean most pieces are priced under $30 and you'll often see some pieces as low as $5! They also have frequent flash sales; I've seen shorts for $12.50, T-shirts for $3.90 and even accessories for under $1.
Although SHEIN is mainly known as an online women's clothing store, the fast fashion brand also sells men's apparel, kids, beauty, plus-size fashion and home decor, too.
About SHEIN
SHEIN was founded in 2012 by Chris Xu and now has a huge global reach. The company has now grown to nearly 10,000 employees and ships to more than 150 countries! (Source).
SHEIN's mission is "Making the beauty of fashion accessible to all", which is reflected in their huge range of options in style and fit.
SHEIN clothing is available for online shopping only. You can also shop SHEIN on Amazon Prime, which I have done frequently in the past.
How Do SHEIN Clothes Fit?
In my experience, SHEIN sizing can be a bit inconsistent and overall, SHEIN runs a bit small. I'm not sure if that's because SHEIN is primarily marketed to a younger crowd, but just keep that in mind as you are placing your orders.
By all means, the most important thing you can do is READ THE REVIEWS! Also, play close attention to the sizing guide. The latter is one of my best tips for shopping online.
Thanks to reviews, I ended up sizing up in some pieces and overall, did not have any sizing issues with any of the SHEIN clothes that I ordered.
Are SHEIN Clothes Good Quality?
Wondering if SHEIN clothing is poor quality is a pretty common question. Although this "low quality" question kind of makes me laugh. With pretty much everything in life, you get what you pay for. So by all means, keep that in mind!
Does that mean SHEIN clothes aren't good quality? No.
Some pieces are great, others are…not as great. But what do you expect when you're paying $7 for a top? Adjust your expectations accordingly; don't expect high quality for something that's less than $10 and you'll be just fine.
If you are O.K. with shopping fast fashion—if you aren't for ethical reasons, this post is definitely not for you—then SHEIN is just fine for fun, trendy pieces to mix and match into your wardrobe.
I wouldn't recommend it for stocking up on wardrobe basics to build your wardrobe, those should always be higher-quality pieces that are not made with cheap materials. But if you're looking for a cute top, sweater, maybe a SHEIN swimsuit and you don't plan on wearing it 100 times, SHEIN orders can be really great.
---
RELATED: 15 Stores Like Zara You Need to Try
---
Where are Shein Clothes Made?
SHEIN has a global supply chain, as stated in their SHEIN Supply Chain Transparency Statement issued on September 09, 2021.
SHEIN states: "As an online retailer, we sell SHEIN-branded products which are manufactured by third party manufacturing partners as well as non-SHEIN branded products from finished product suppliers. The products on our site are sourced from different regions around the world, including China and the United States."
You can read the rest of the transparency statement here.
TLDR: SHEIN clothes are manufactured and shipped from various locations around the world. The brand itself is based in China.
How Long Does Shipping Take?
I have ordered the majority of my SHEIN clothes from Amazon, so things were in stock and shipped within two days!
If you're ordering from the SHEIN website, you'll find that some clothes arrive faster than others, similar to shopping at Chicwish.
Some clothes ship from China while others will ship from fulfillment centers around the country so shipping time can vary.
---
RELATED: An Honest Chicwish Review
---
SHEIN Returns Policy & Shipping Fees
I haven't returned anything to SHEIN yet, but the SHEIN return policy seems pretty straightforward. You'll have a maximum of 45 days to make a return. That means packages must be postmarked within those 45 days or your return won't be accepted.
SHEIN offers free returns for your first order. After that, a $7.99 shipping fee will be deducted from future orders. Or, you can use your own shipping label.
When making your returns, be sure to specify that you want a refund if you don't want store credit. And make sure that the item is eligible for return as not all items are. You can read the full SHEIN return policy here.
As far as shipping, SHEIN offers free shipping with orders over $49, so be sure to make it a large order and get a few pieces at once!
You can also choose to upgrade to Express Shipping for a fee. If your order is over $159, you'll get Express Shipping free!
Tips for Finding the Best Clothing at SHEIN
Finding cute clothes on SHEIN can be a little hit or miss. And SHEIN's website can be super overwhelming! There are literally thousands of options to shop for across so many categories.
Here are some of my top tips to keep in mind to help you find the best trendy items without having to do returns.
Read the reviews! This is really critical. I have definitely passed on some pieces based on negative reviews about the style and/or fit as well as customer photos.
Closely look at the size chart. This is also really crucial. Sizing isn't exactly consistent so pay close attention.
Expect get what you pay for. You're not going to get the quality of a $300 dress for $30. If you're good with that, you'll be happy with your purchase.
Stick to trendy pieces. As a trendy fast-fashion retailer, your best bet is to shop SHEIN for fun, trendy pieces to integrate into your existing wardrobe.

How is Shein So cheap?
How is SHEIN able to make such cheap clothes is another question that comes up a lot. Here is the short answer:
SHEIN is a Chinese company but there are no brick-and-mortar retail locations. So like many online retailers, overhead is low.
The clothes are also not manufactured using high-quality fabrics that could be expensive. Instead, a lot of pieces are made out of synthetic fabrics like polyester which can be more cost-effective to produce.
---
RELATED: Is Lulus.com Legit? An Honest Lulu's Review + Try-On
---
Is SHEIN Ethical? Does SheIN Use Child labor?
I have to address the elephant in the room: SHEIN has a number of allegations ranging from using child labor to horrible labor practices for its employees.
Here is what SHEIN reports on their "Social Responsibility" page on their website:
We strictly abide by child labor laws in each of the countries that we operate in. Neither we nor any of our partners are allowed to hire underage children. Any partners or vendors found to have violated these laws are terminated immediately and reported to the authorities."
If you feel shopping at SHEIN is unethical, then don't.
SHEIN Coupon Codes
There is almost always a SHEIN coupon code you can find! There are also flash sales on the website and codes you can easily find on their site or other places online.
SHEIN adds thousands of products to its website EVERY DAY. So they really are turning around new products like crazy, and there is always something new to shop for.
It's a great place to shop if you're always looking for something new to add to your wardrobe and there is plenty of outfit inspo on social media.
SHEIN Designer Dupes
If you know where to look, you'll find plenty of designer dupes and designer lookalikes on SHEIN. If you love a designer look for less, don't sleep on SHEIN!
Here are just a few designer lookalikes and designer-inspired finds from SHEIN I found with a little sleuthing:
Fendi First Dupe
I stumped upon this Fendi First lookalike on YouTube and it looks so good! This one comes in 3 colors and is priced at $33.
Saint Laurent Loulou Lookalike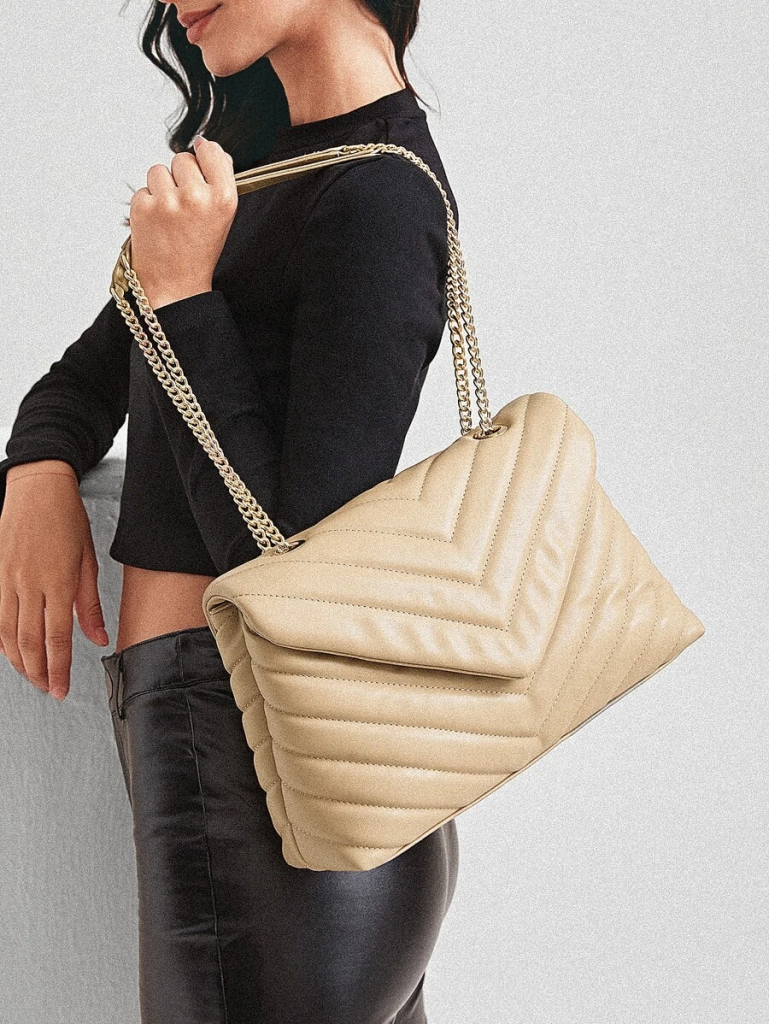 If you love the look of the Saint Laurent Loulou bag, then you'll love this quilted shoulder bag. It comes in black, cream and brown with a beautiful gold chain. It's a great size bag under $30!
Jacquemus Mini Bag Dupe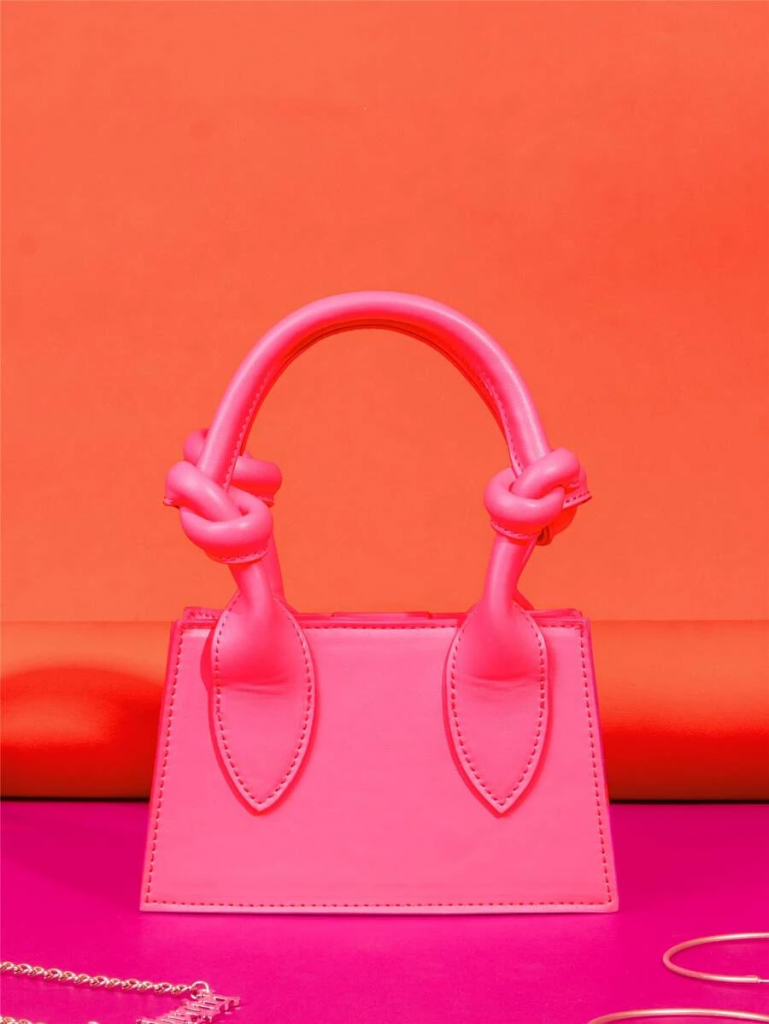 This mini top handle bag is an excellent Jacquemus Mini lookalike. It's cute and comes in 5 fun colors.
---
Love designer lookalikes? Be sure to check out my Designer-Inspired Lookalikes list on Amazon!
---
SHEIN Try-On Haul
Now that you've learned a bit more about SHEIN let's get to the good part and see what the clothes look and fit like in real life on a real person! Here are some highlights from some of my recent SHEIN purchases.
SHEIN Sweaters
I have two SHEIN sweaters and I love them both! This black one has a beautifully embroidered sleeve. It really surprised me how much I liked it when I saw it in person. The fabric, however, isn't the softest. You can shop this one on Amazon or SHEIN.
This mock turtleneck sweater is probably my all-time favorite SHEIN find. I wore it to death last fall with faux leather leggings. This one runs true to size (wearing size small) and comes in 15 colors. You can buy it on Amazon or SHEIN.
SHEIN Dress Reviews
If you need a great Las Vegas outfit idea, look no further than this gorgeous satin blouse. Yes, it's quite plunging, but that's the point. I used this fashion tape and styled it with denim and these heels. It comes in 17 colors and runs true to size.
Another Las Vegas outfit I purchased from SHEIN is this gorgeous plunging dress. I also secured this one with fashion tape.
Some of the reviews mentioned this dress was see-through but I found that it was decent quality and the black was just fine, perfect for an evening out.
This peach SHEIN summer dress is a cute everyday outfit idea. It has adjustable straps and comes in more than 40 color and print options!
As far as tops, the best quality SHEIN top that I found is this ruffle blouse. I grabbed it in emerald green thinking it would make a beautiful holiday outfit paired with faux leather leggings or a cute skirt.
This blouse is definitely good quality and can be styled in so many different ways! It comes in 18 color options.
SHEIN Loungewear
I have a few SHEIN lounge sets including matching sets and satin pajamas. Overall, they are ok and not the best quality. That being said, they are cute sets and cheap!
This three-piece lounge set includes a crop top, shorts and duster cardigan. I got mine in dark pink though it also comes in 14 other color options.
The set runs a little small so I would recommend sizing up on this one. Mine fits in a size small but I would have preferred a bit more of an oversized fit, especially since this is meant for lounging in.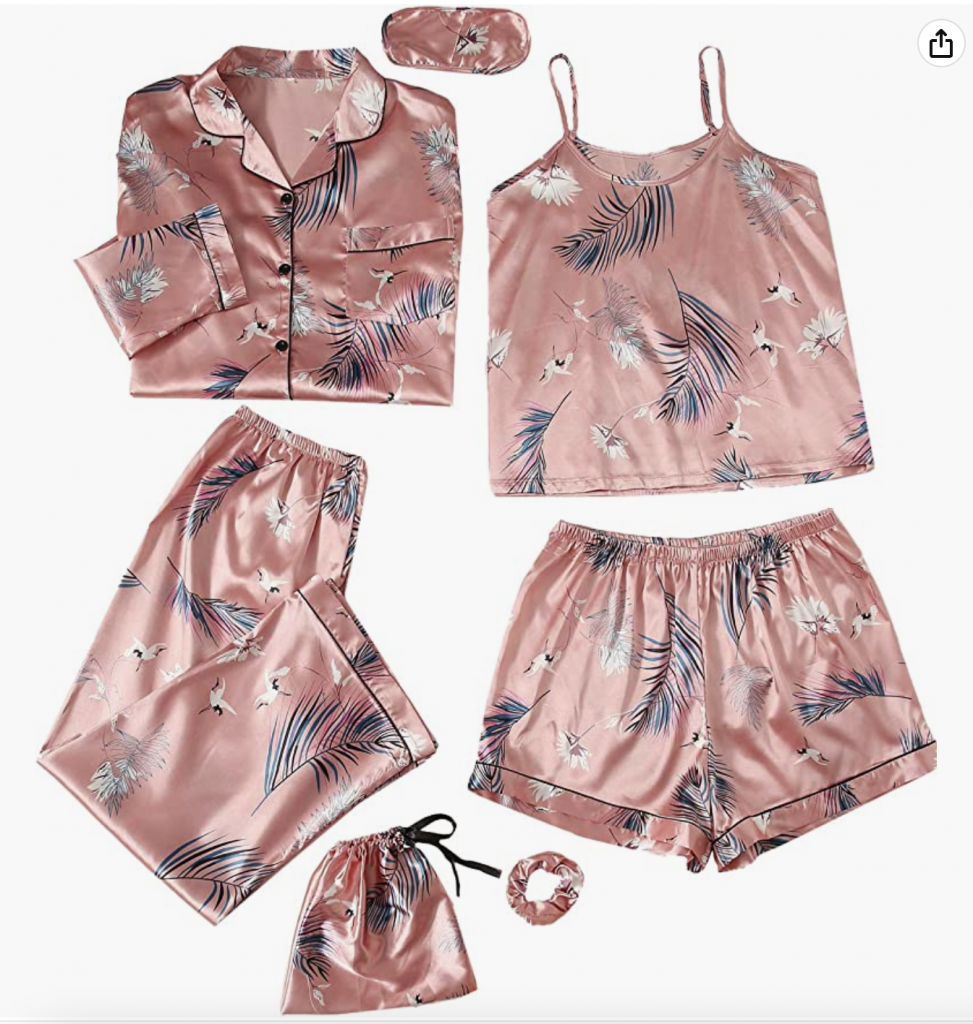 I also own the 7-piece satin pajama set from SHEIN. This is a fun gift idea, especially if you're shopping for a college student or even a teen!
This pretty print pajama set comes with a matching cami, shorts, pants, eye mask, hair tie and even a carrying case. There are three color options to choose from including, pink, blue and a Champagne color.
These pajamas are an excellent buy for the price, and would be so fun for photoshoots, birthday parties and bachelorette parties, too! Are they the best quality silk/satin pajamas you've ever tried? Definitely not. You'll also want to size up in these.
Is SheIn Legit Reddit
One of the top searches when Googling SHEIN reviews is to search for SHEIN reddit reviews and threads from real people. And, for good reason! Often, people want to hear from others who aren't necessarily bloggers or content creators partnering with the brand.
There's a long thread on Reddit, though I think this response from Redditor SadMolasses8, sums it up nicely:
Final Thoughts on Shopping SHEIN
I've ordered a number of SHEIN outfits recently as have many of my friends, and here are my honest thoughts:
If you are O.K. with shopping fast fashion, which encompasses of-the-moment trendy styles in so-so fabrics and incredible prices, then you'll like SHEIN just fine.
Sizing and quality can be a bit hit or miss and inconsistent, so know that going into it. Also, be sure your expectations are in line with reality and what you are paying for.
SHEIN is often marketed to the college-age set, though I've found plenty of cute pieces for women over 30 and women over 40, too.
Again, I wouldn't stock up on a SHEIN wardrobe, especially if you're looking for quality basics. But if you're just shopping a cute sweater here and there, the bottom line is it'll be fine.
Don't sleep on some other SHEIN categories like kids , men's and even home decor. I just grabbed this set of biker shorts for my daughter, perfect for layering under her dresses for school. They're a steal for just $12 for a 4-pack!
---
What are your thought on shopping the SHEIN website? Do you have a positive or negative customer experience to share? Leave your thoughts in the comments below!